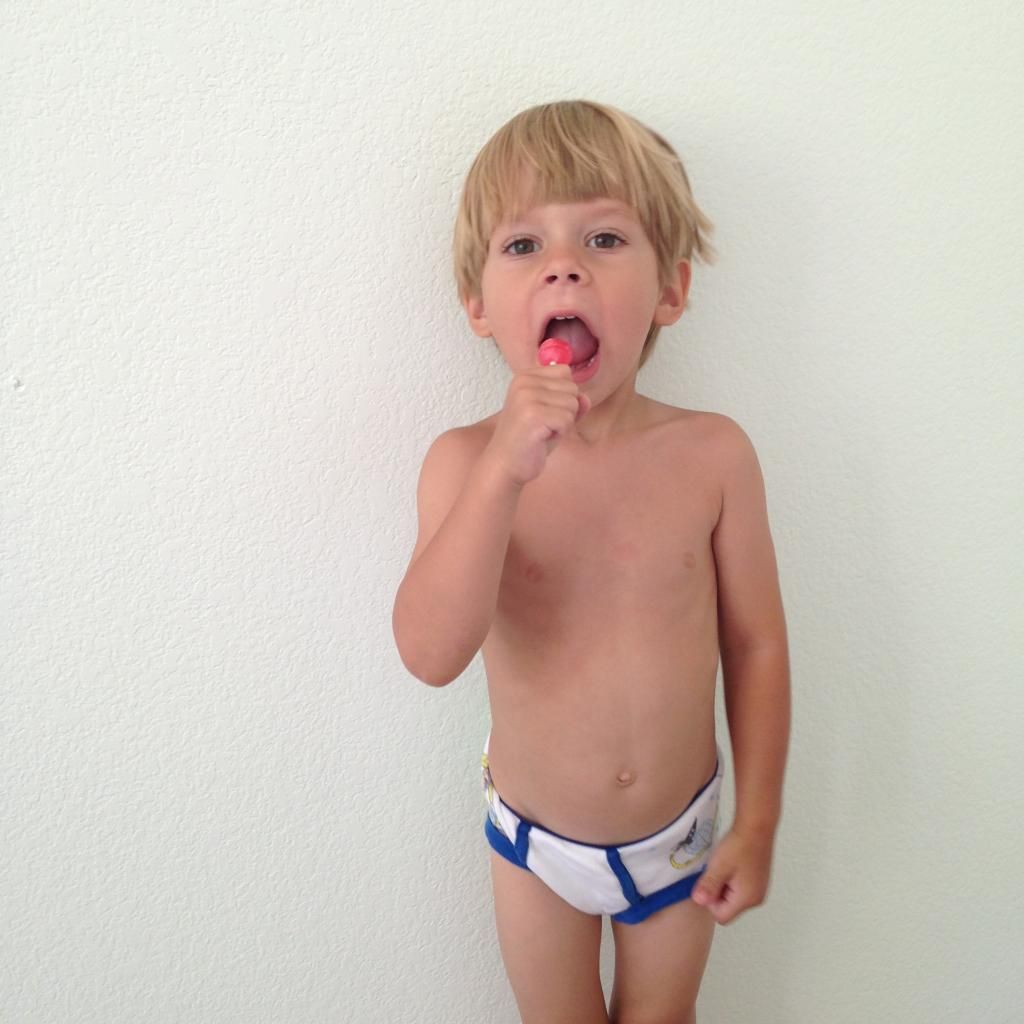 it took a full seven weeks for me to get Luke to do #2 on the potty instead of in his underwear. seven weeks.
SEVEN WEEKS.
it was awful and frustrating and I knew that if I could just get him to do it
once
we'd be golden. I seriously tried everything. Books and movies and rubbing his back. Bribing and crying and cajoling. He just...wouldn't. He'd sit on the potty and cry that it was coming and he didn't want to go on the potty and he'd hold it in and it was awful for everyone.
But then! Here is what finally worked*:
Privacy.
I'd been sitting by him in the bathroom every day before. One day I caught him in his closet ("no, mama! I'm not poopy! I'm just so hiding!") before he'd gone and I plunked him on the potty and ignored him, annnnnnnnd. success. and every day thereafter. Once he did it once, he was so proud and he marches his little body in every day and appears a few minutes later declaring his achievement. "Mom! I'm so proud of you!"
*also what maybe also worked was offering him a lollipop if he'd poop in the potty. If he didn't I ate it in front of him. Which sounds just awful, but when he finally used the potty, he was SO excited to have that lollipop. "Not in you tummy mama! Just in Luke's tummy!"