1. Luke fell asleep on top of his dresser a few times this week.
I don't know why.
2. watching luke eat corn on the cob like a real person is hilarious.
I love it.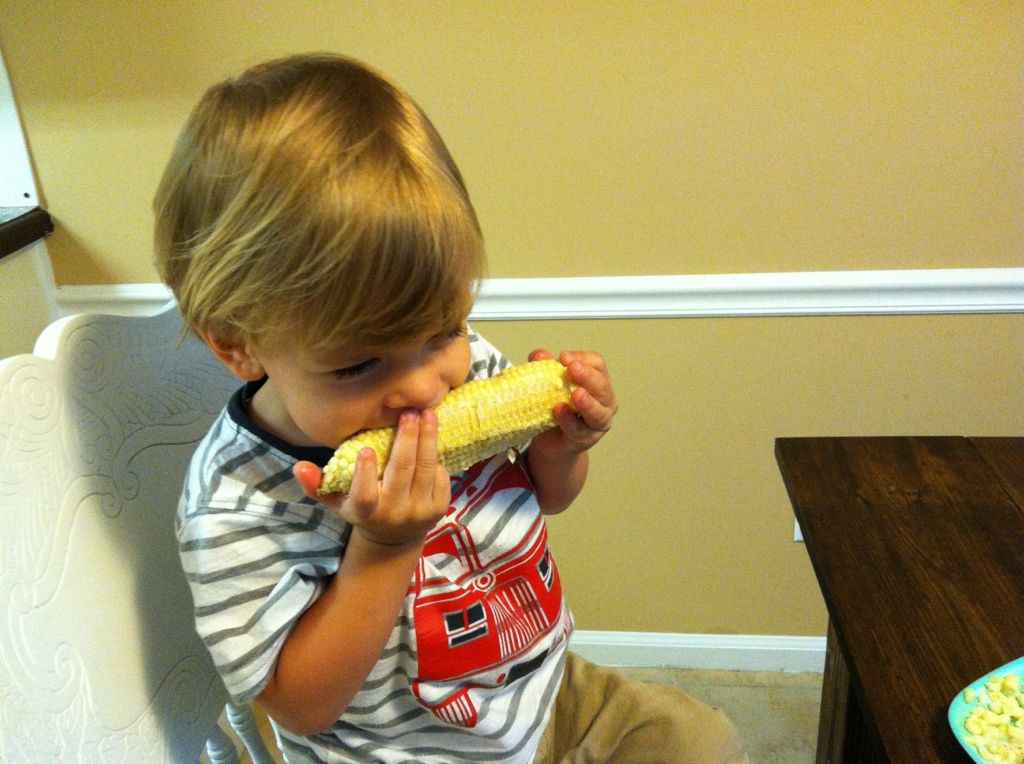 3. we let both kids swing at the park the other day.
luke loved it.
elsie... well. she didn't complain.
4. I think elsie preferred the stroller.
5. my hair is falling out...I'm trying not to let it drive me crazy, because I know the worst is yet to come...that regrowth is a jerk.