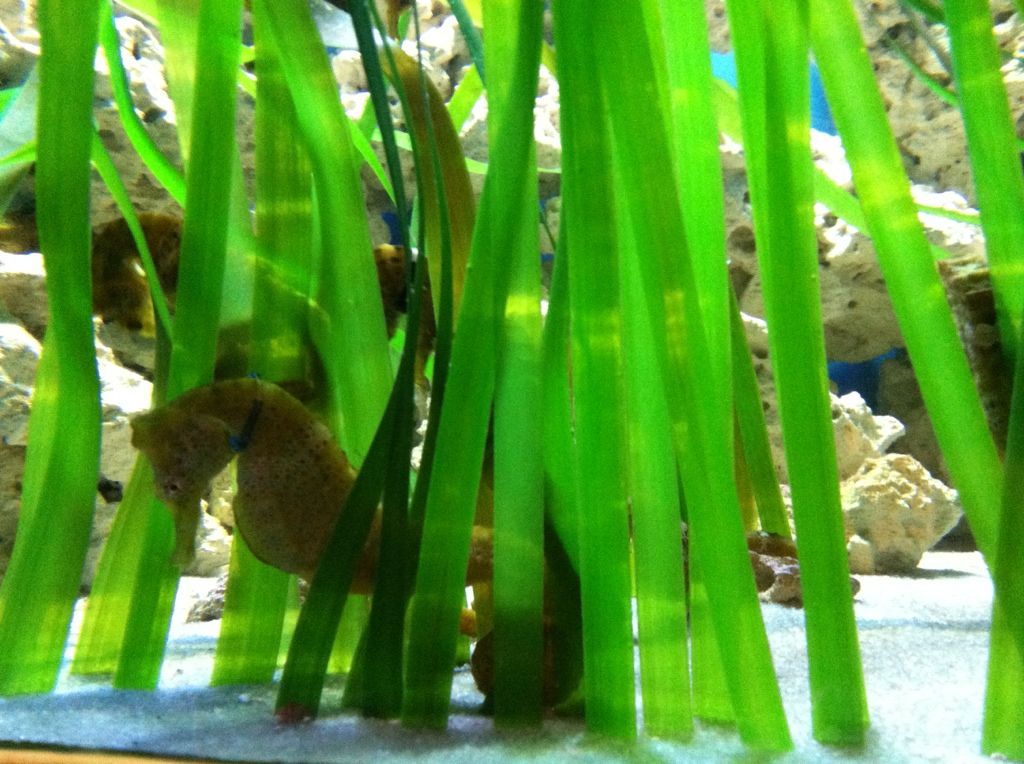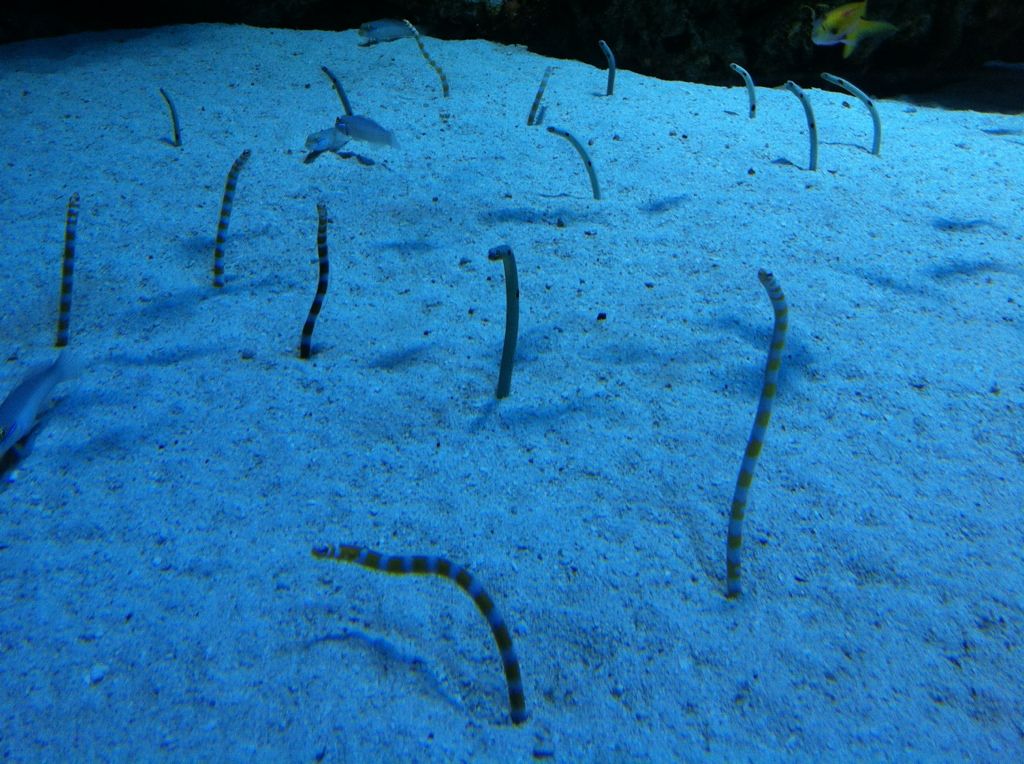 did you know the atlanta aquarium is the largest aquarium in the entire world? I didn't. it was pretty rad. they are 1 of 3 aquariums to have whale sharks (they flew in an airplane from like, taiwan?) and 1 of 3 to have sea dragons. sea dragons! have you ever seen such things? they are the oddest looking creatures (see
here
). Also you know those things in the little mermaid? those merpeople turned to weird snakey things at the ocean floor? They had snakes that looked like those....just poking in and out of the sand, but they never totally left their hole (can they leave their holes?). they creeped me out (see above). I just love watching luke at things like this. he gets so excited. "oooh, a wheel shark! oooh, hi wheel shark! oh, a fish!! hey fish! hey, tome here! I toming! I getchoo fish!" he got to pet a sting ray and see penguins and "jollyfish" (jelly) and all sorts of fun stuff. he was pretty enamored with the aquarium and we were pretty enamored with him. Trav let him pick something from the gift shop, and he chose (surprise) a "wheel shark". He clutched it all the way back to the hotel, and he bathes with it now. He carefully washes the whale shark each night in the tub, paying extra close attention to the tail. it's cute, probably only to us.
also noteworthy: elsie had her first real blowout, and I was caught without a spare outfit
and
wipes. I mean, what kind of newbie mother am i?! (solution: nudity and wet paper towels) don't worry. all the black grannies scolded me real good. I was almost in tears. but! she did it again today, and I totally learned my lesson: I had wipes (and back up wipes upon back up wipes)
and
some spare jammies. So, word up grannies.