While my in-laws were here, they helped me build a new kitchen table from scratch. It's gorgeous and I love it. It took three days of blood, (lots of) sweat, and swear words to do, and it's so worth it. I just like to walk in my kitchen and stare at it.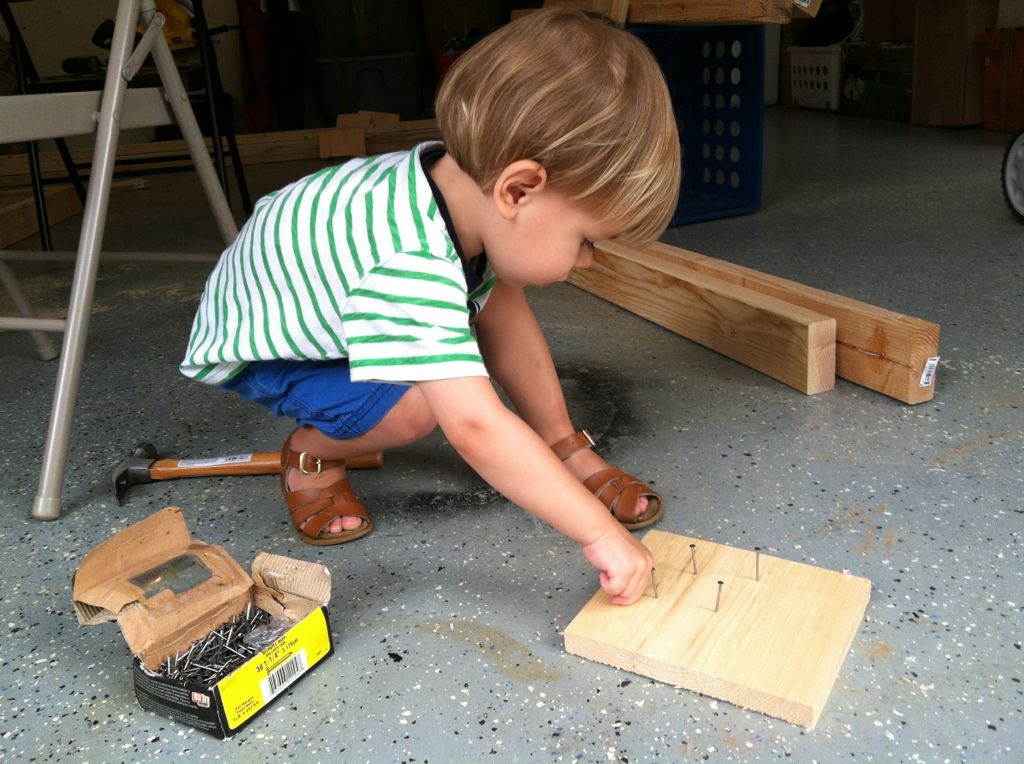 Luke was a great little helper, although we mostly worked during his naptimes.
he just picked up that sander and put himself to work.
Have I mentioned that I love it??
Because I loooooove it.