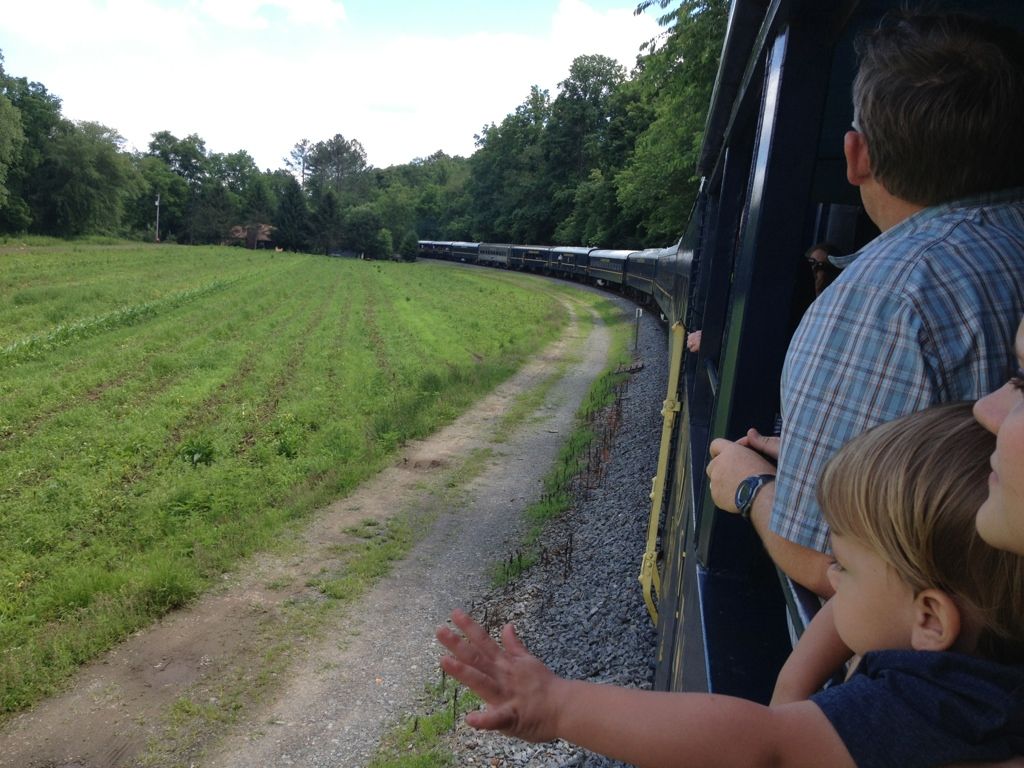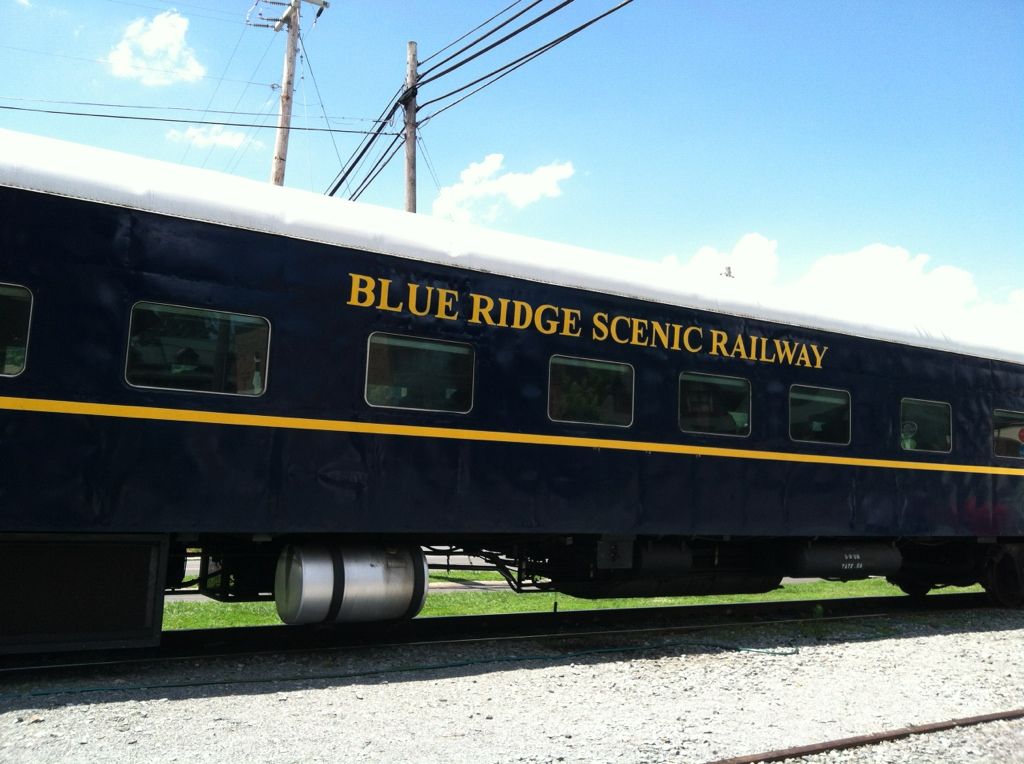 Luke looked through these pictures as I was typing this post, and told me the story.
In his own words,
"Oh, a train! I go on a train! I walk my da'ee, my mama. I go up on train! And my da'ee, oh the gorl! And my mama, here the gorl! And the Mimi and the Papa on the train! Sit down on a train. CHOO CHOO. Oh, the whithle (whistle). Whithle, whithle, whithle. It's LOUD. It's yots of pun. A train on the track, a tree! On the track! Oh! A train!"
JUST LOOK at that face, waiting patiently for the conductor to come punch his ticket.
I mean, it just kills me.
In case you don't speak toddler, here's the English version:


Travis' parents came to visit us and while they were here, we took our boy on a real live train.
It was probably the best thing to ever happen to him.
Luke was over the moon excited to be walking towards the train and then climbing on it!
I think he was a little unsure when we started- he didn't quite realize we were ON the train and the whistle was a little loud (els hated it. it blew 52 times. one way). But it was perfect weather and such a gorgeous view. We even had the excitement of having to stop for awhile while they removed a fallen tree from the tracks.
It was an hour long trip from Georgia to Tennessee, and then we had a couple hours to walk around the town there and eat some DELICIOUS BBQ. Mimi and Papa spoiled the boy and let him pick out a train to take home.
Once of my favorite things about having children is finding out the things the love and sharing fun experiences with them. I told Travis it felt like Christmas, because I couldn't sleep the night before.
I love that both sets of my children's grandparents do things with them that they love and make them feel so special. They're pretty lucky kids.