1. "HOLP! I SKUCK!" has become an oft-used phrase around here. Seriously kid. If ya can't get down, quit climbing up. And don't touch the tv.
2. We had a pretty good father's day. We sure love our dad around these parts, and it was fun to spoil him with lots of yummy foods. I love watching Travis interact with our children. They love being around him (I do too).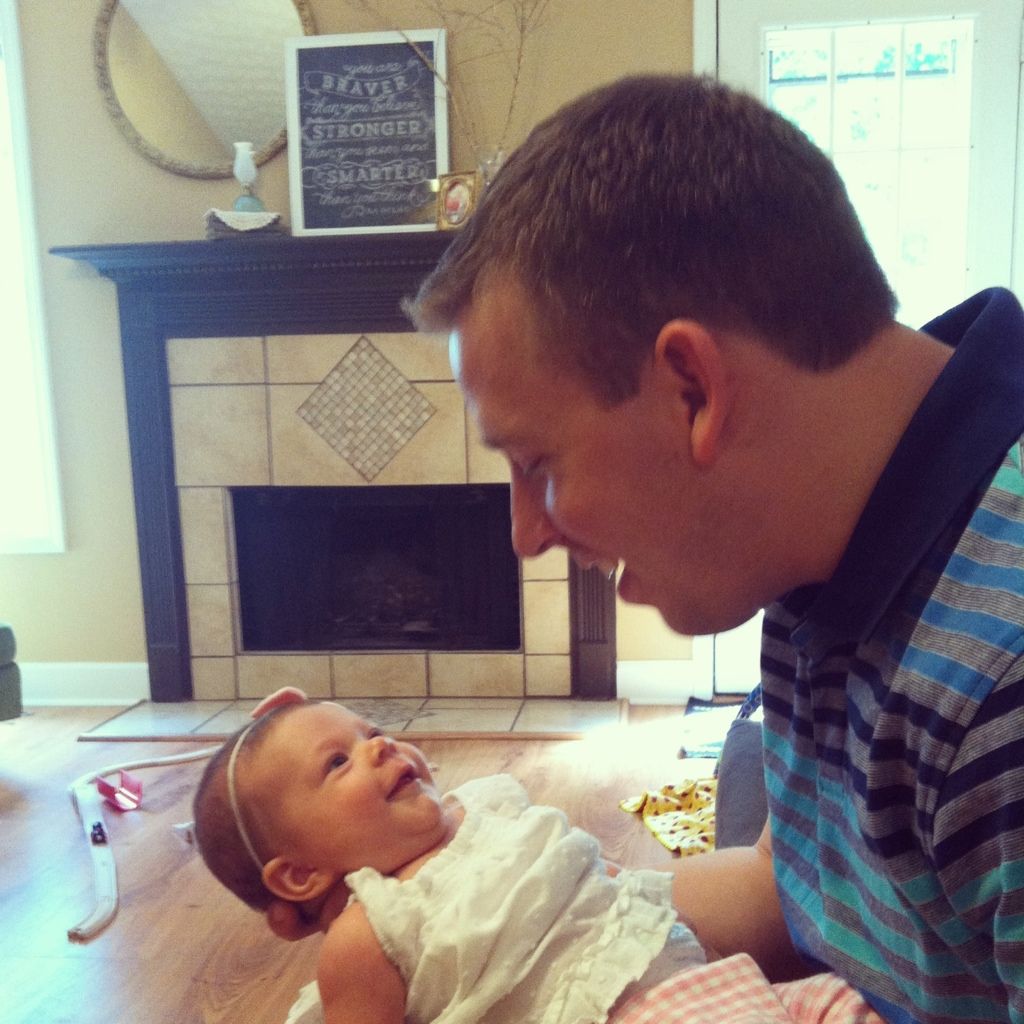 3. I sketched out a few little drawings for Elsie's room this week. I hung them up on a little gallery wall; it's nice to have something to look at while I nurse her.
4. Luke has been pretty entertaining- if frustrating- at night.
I love peeking in on his different sleeping positions.
5. Any suggestions for a couch? This is the current Great Frakes Debate and it's driving me mad. We want to buy one with the intent of putting it in the basement when we buy a house, so comfort is key, but I still want it to look nice (read: mid-century modern). I'm probably being too particular.