1. Trav's been gone this week, and little Elsie has made herself mighty comfortable on his side of the bed.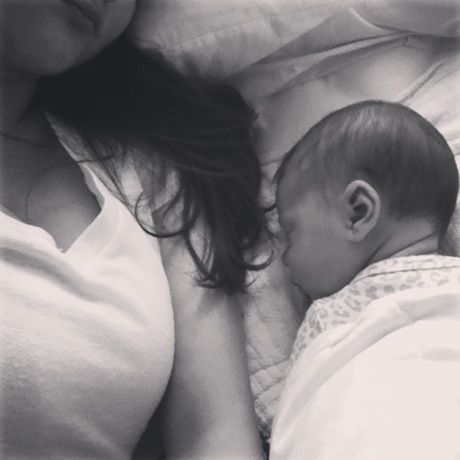 2. Things I've learned about our elsie-gorl this week:
she doesn't love being swaddled when she has a tummy ache (read: screaming until you release her)
she prefers snoozing on her tummy. (I know. I know)
3. Things I've learned about our Lukie Jay this week:
he's much too fast for me
he loves to give elsie ALL the kisses
he might just smoosh his sister with his hugs if I don't watch carefully
4. Like really might smoosh her.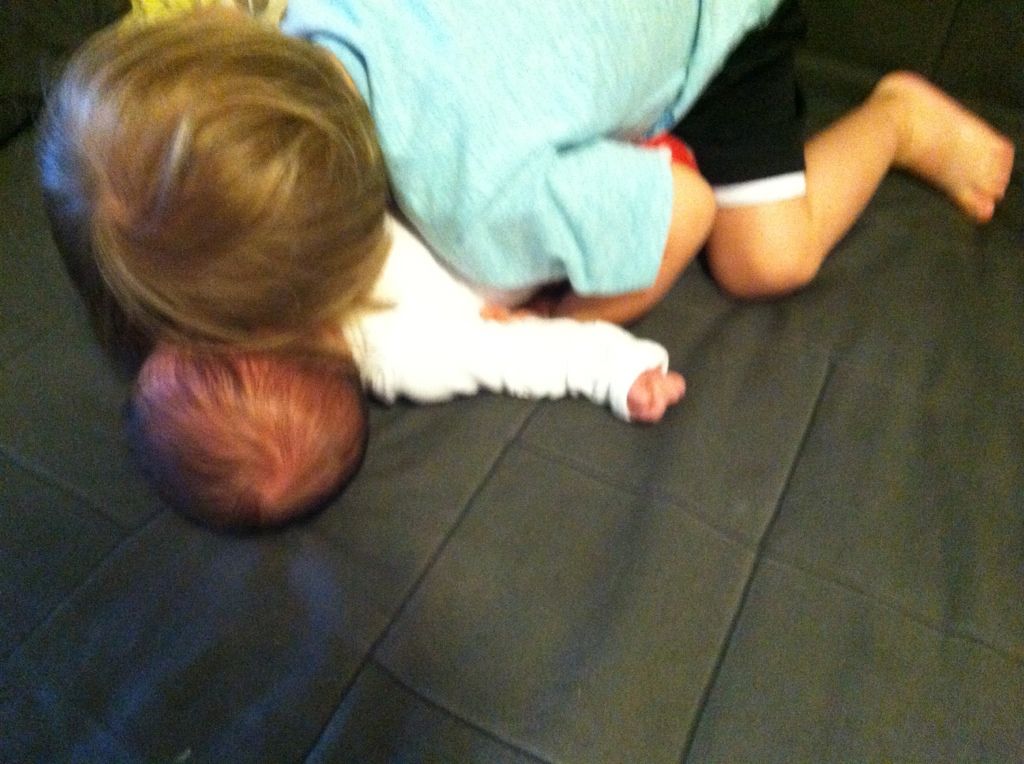 5. Thankfully, my dad's been here this week to lend me a hand so I didn't have to jump right into solo parenting two (thanks dad!). Luke has looooved it; he is taking full advantage of this grandpa time. The other day I was putting him in the car (the two of us were running an errand), and he says "Oh, i cweam with pop pop? okay, yeahhh. I go i cweam with pop pop." I laughed because it wasn't even 10:30 am yet. So of course, after dinner, he went and got i cweam with his pop pop. He waited so patiently all day long and when he got it (after sweetly thanking my dad), began singing "i cweam with pop pop, i cream with pop pop, good day, i cweam with pop pop" while he ate his ice cream.

I love hearing what's going on in his brain- even if it's ice cream at 10 am.
(can't say I haven't been there myself...)