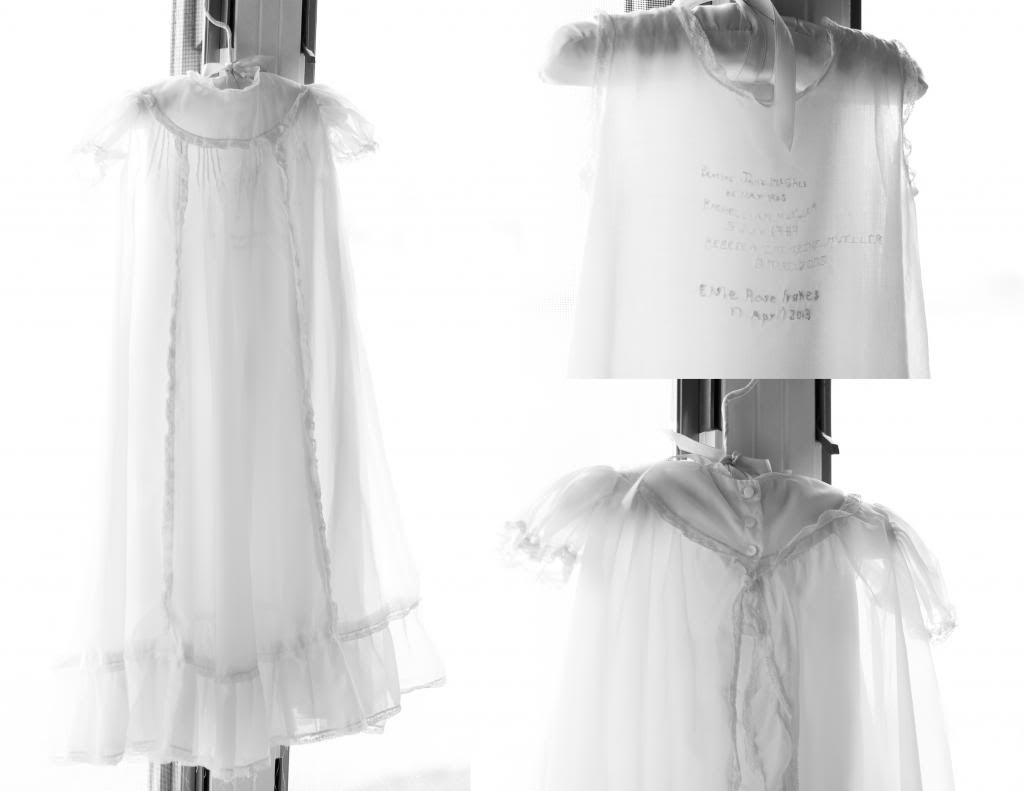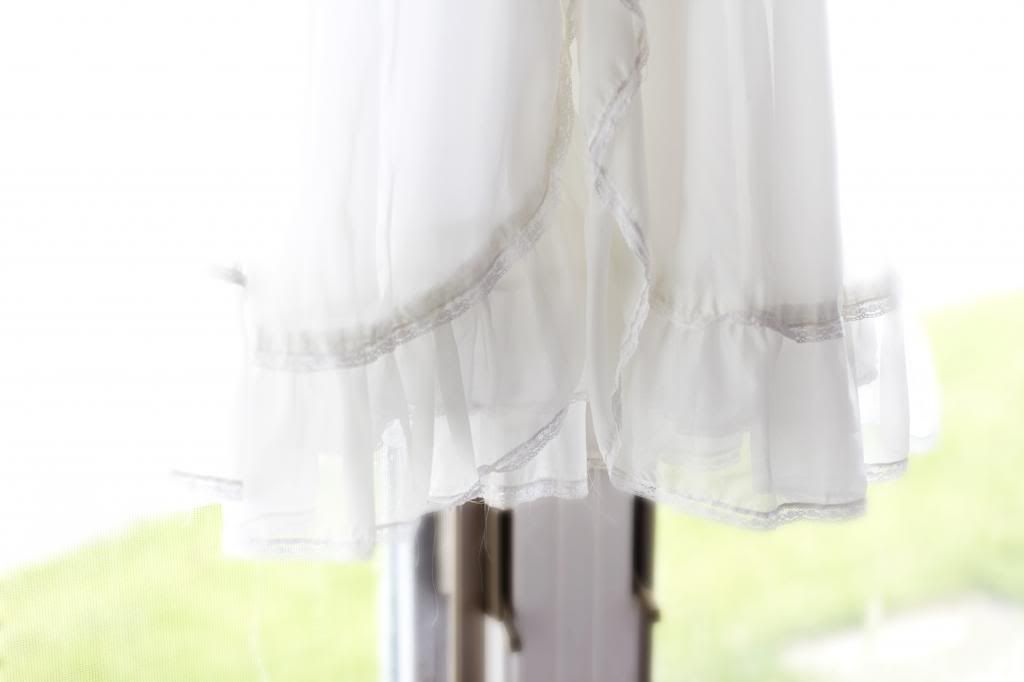 Elsie's blessing gown was my blessing gown.
My blessing gown was my mother's blessing gown.
My mother's blessing gown was handmade by grandmother.
I've been waiting since I was a little girl to dress my daughter in this dress on her special day.
Each of our names (mine, my mother's and my sister's) and our birth dates are embroidered on the shift.
I added my Elsie girl's at the bottom of the list.
The first of this next generation.
and for fun, here's my mother wearing the dress (also with my mother's parents):
and me on my blessing day: