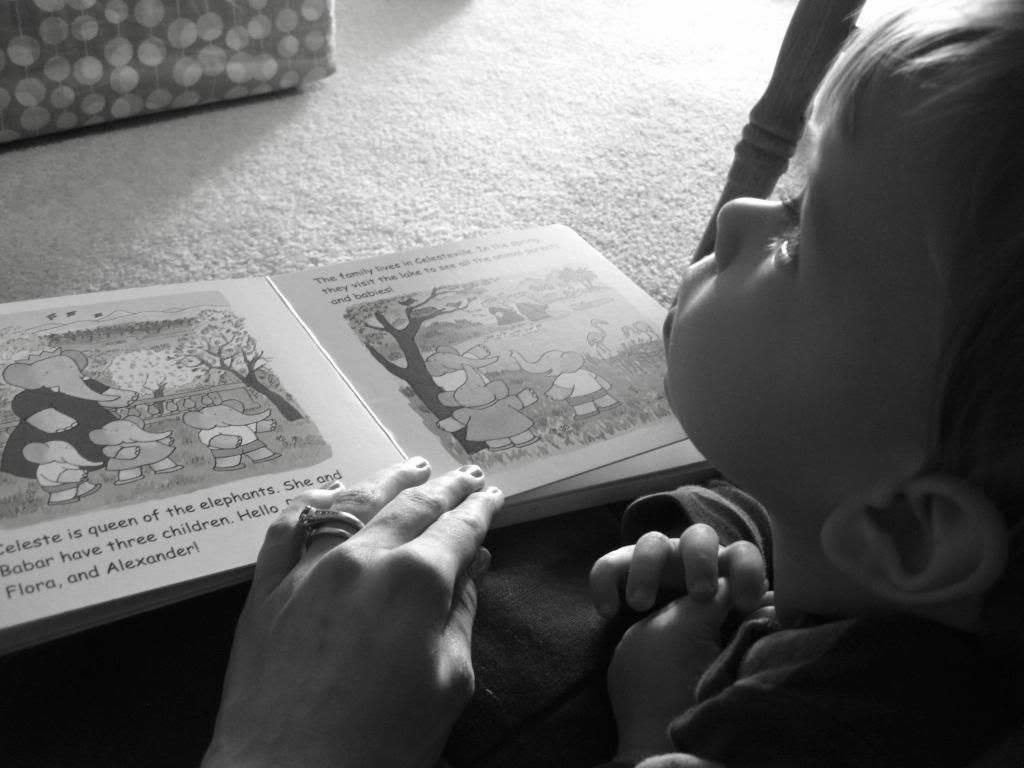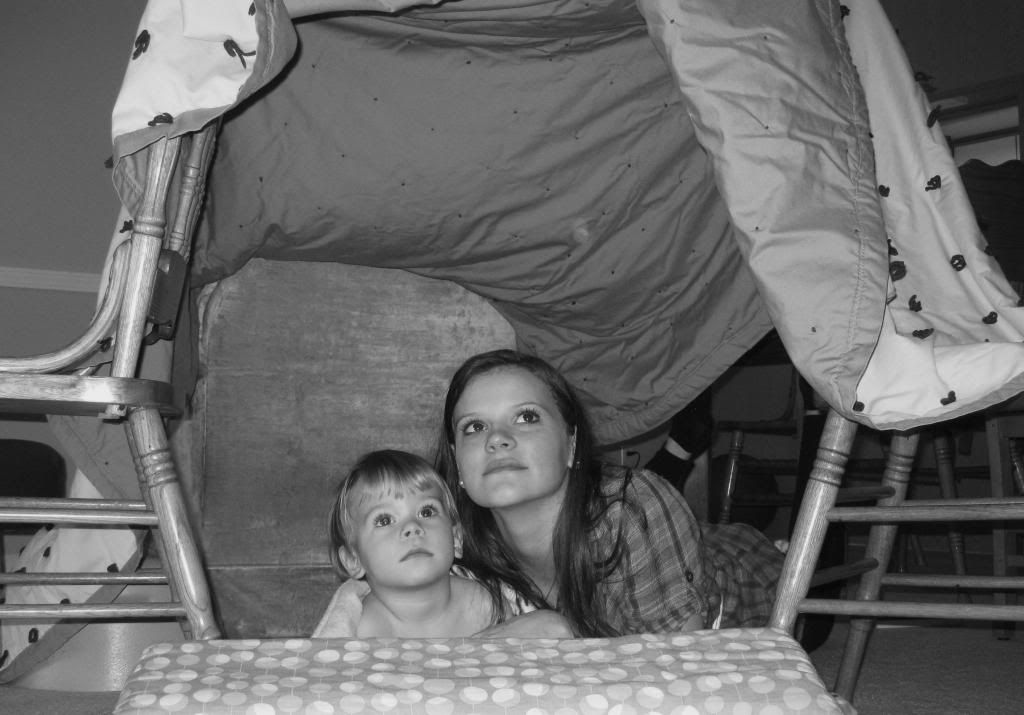 We built a fort the other day, Luke and I.
We spent the whole morning reading a huge stack of stories, cuddling, and tickling and giggling.
Then we turned on a movie and snuggled and had a little picnic lunch in the living room.
I remember the few occasions that my parents let us spread out a huge blanket on the floor and eat our pizza or ice cream while we watched a movie together
(and once, when my mom was in the hospital having my second brother, we even got to have soda(!) in the living room while we watched one of the billion Land Before Time movies)
. I totally thought it was
THE COOLEST EVER
. I guess Luke thought so too, because he told me it was "weally yots of pun, mama!"