on our birthdays each year, my mom would bring out a special tablecloth.
We'd solemnly place our hand on the tablecloth while my mom carefully traced it in pencil, then went over the outline in Sharpie. And then we'd place our hands over the previous years' hands to see how much we'd grown. Each of us had a corner of the cloth for our own.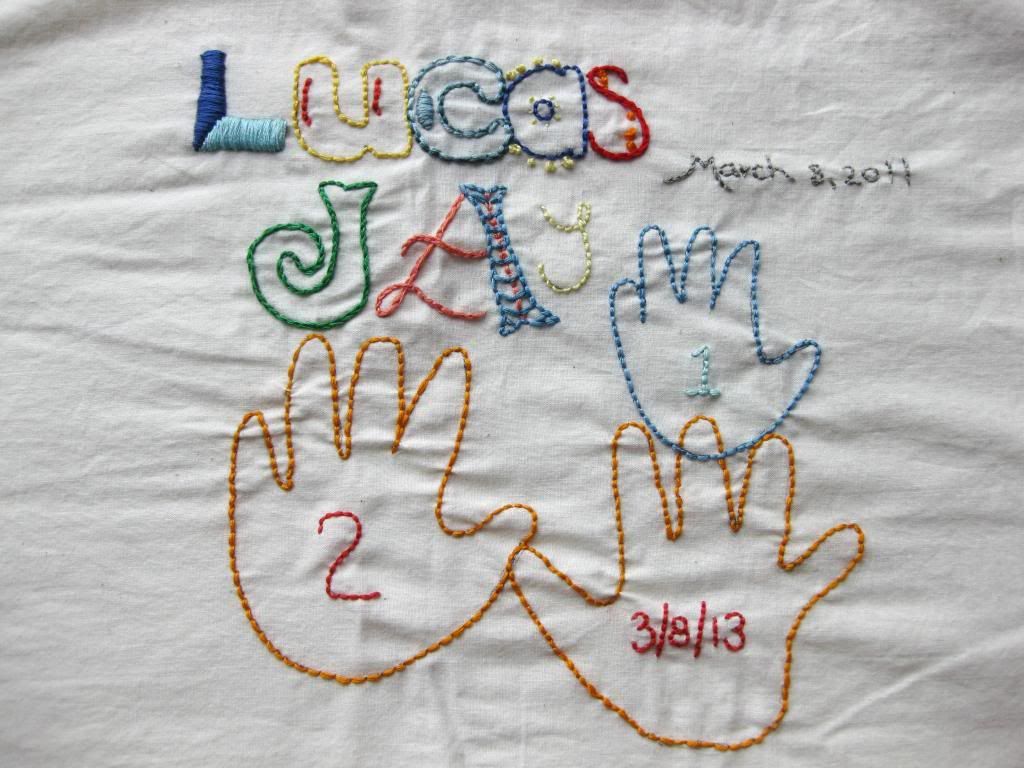 I loved this tradition as a child, and I love it even more now as a mother.
Something about freezing time- preserving the exact size of their tiny hands and watching them grow each year. I fancied our handprint tablecloth up a little bit with embroidery (but I still have the permanent marker underneath the thread, just in case the thread ever comes out, I wouldn't want to lose those little handprints!)
look how much he's grown in just a year!