1. The lake in our backyard is flooded. It still has plenty to go before it reaches our house (we're not worried, it's a controlled flood to keep the rivers from raging), but it is a little funny to look out the window and see the swans and ducks swimming so close.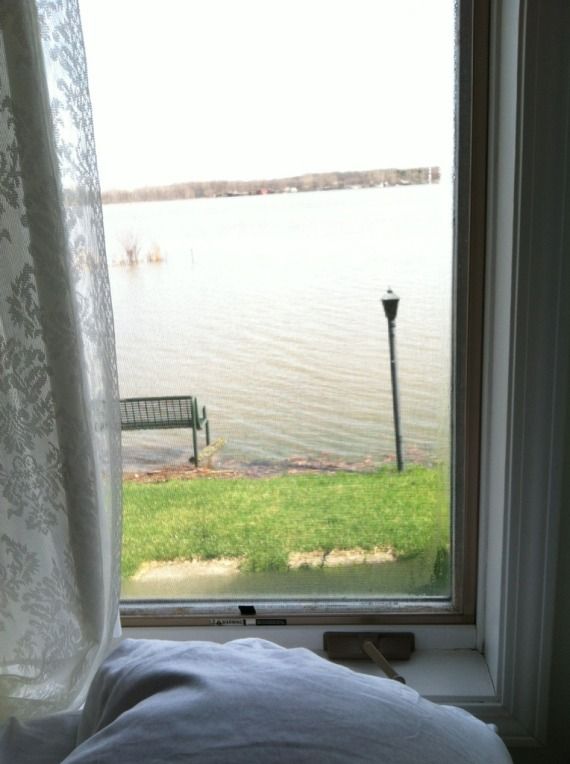 2. I forgot about how ravenous nursing makes me. Seriously. Every sit down to nurse I either feel like I am going to die of thirst or hunger. My mom and Travis watch me eat and their eyes get bigger and bigger and bigger. And then my mom goes and makes another pot of spaghetti and batch of brownies.
because I'm still hungry.
3. We went on a walk to the park the other day (it's just behind our house next to the lake, so it wasn't too far). Luke got a little over enthusiastic about chasing the ducks and he (and his daddy who was chasing him) both ended up in the lake. Luke just stood there, shocked and soaking wet. Then he called "Ducks! Where arrrrre you ducks? Where go?"
4. Luke crawled into Elsie's cradle the other night, pulled her blanket on top of him, and declared he was going "nigh nigh". It was hilarious to see his big body in that tiny cradle.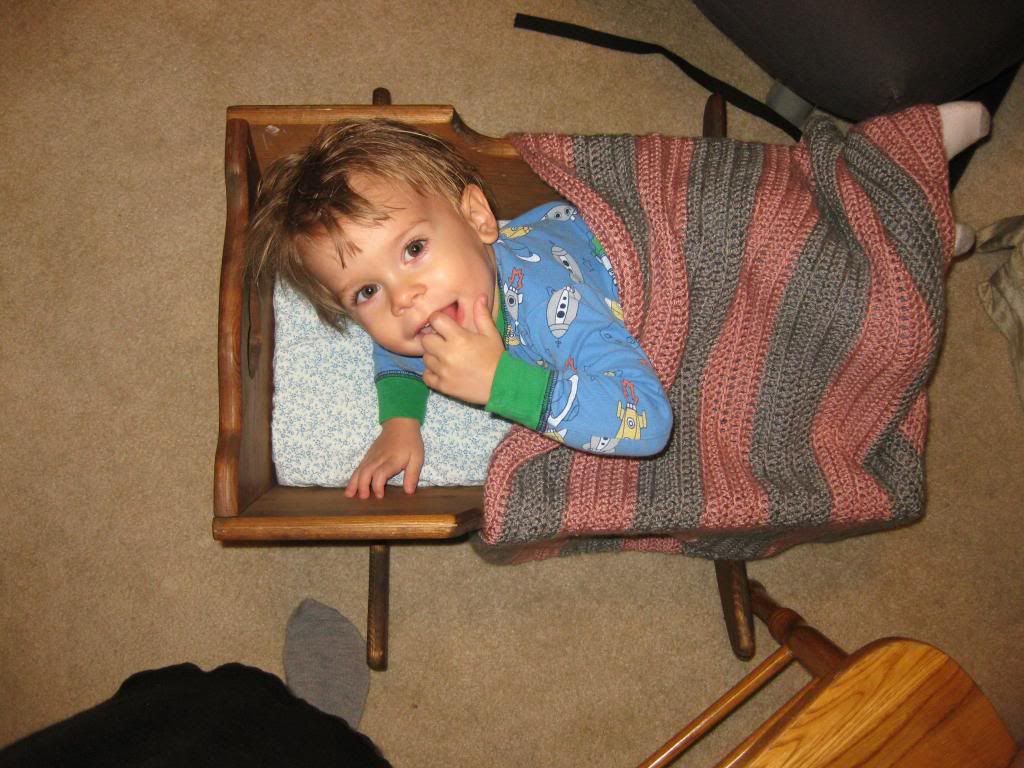 5. P.S. We're moving to georgia in a month!
I've lived just about everywhere but the south, so I guess it's about time!