we've had some b-e-a-utiful weather lately (75!) and it's had me craving some yummy salads.
Plus Trav is on another healthy-eating-and-working-out kick, so it works.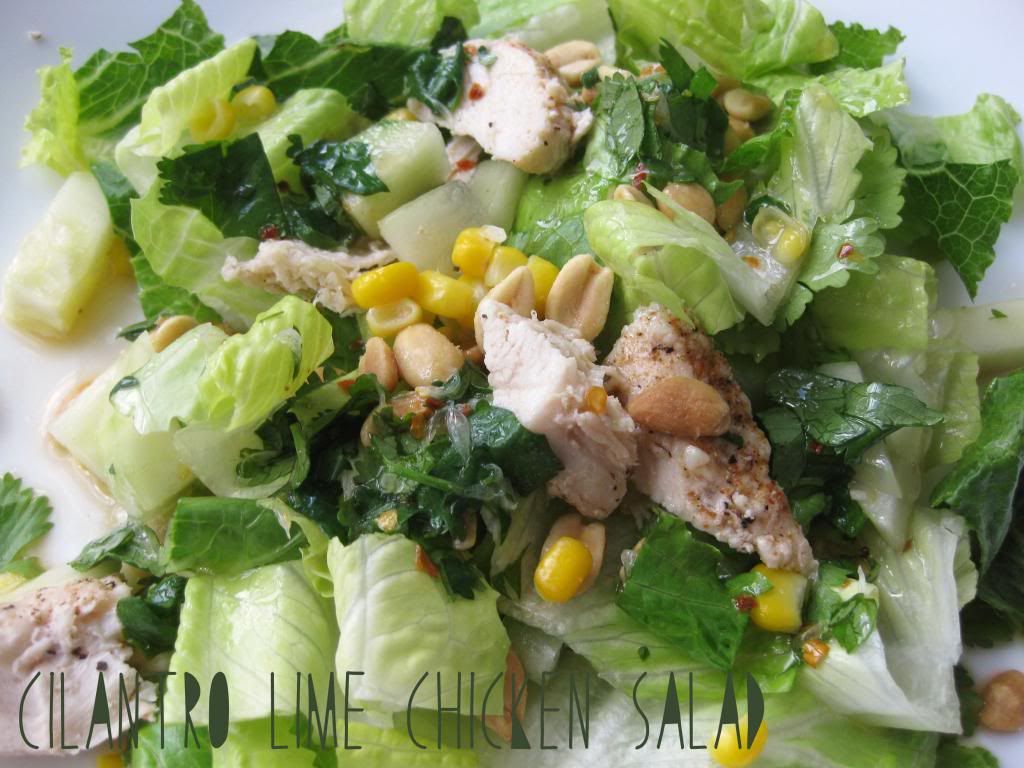 cilantro lime chicken salad
(serves two)
you need:
1 Romaine head, chopped
1 chicken breast
1/2 c. corn
1/2 cucumber, chopped
1-2 handfuls of dry roasted peanuts
dressing:
3 TB vinegar
3 TB olive oil
1 TB honey
1 TB soy sauce
1 t. finely minced garlic
1 t. red pepper flakes
1 handful cilantro, chopped
lime juice*
I cooked the chicken in a little olive oil and seasoned with some minced garlic, salt, black pepper, and
chachere's
(*I used the juice of three limes...I started with two, but they weren't very juicy and it didn't add as much flavor as I wanted, so I juiced a third, and it was perfect. If your limes are juicer, use less!)
Toss the salad ingredients together and drizzle with the dressing.

(I think it would be yummy with avocados...I was going to add some, but turned out mine went bad. boo.)