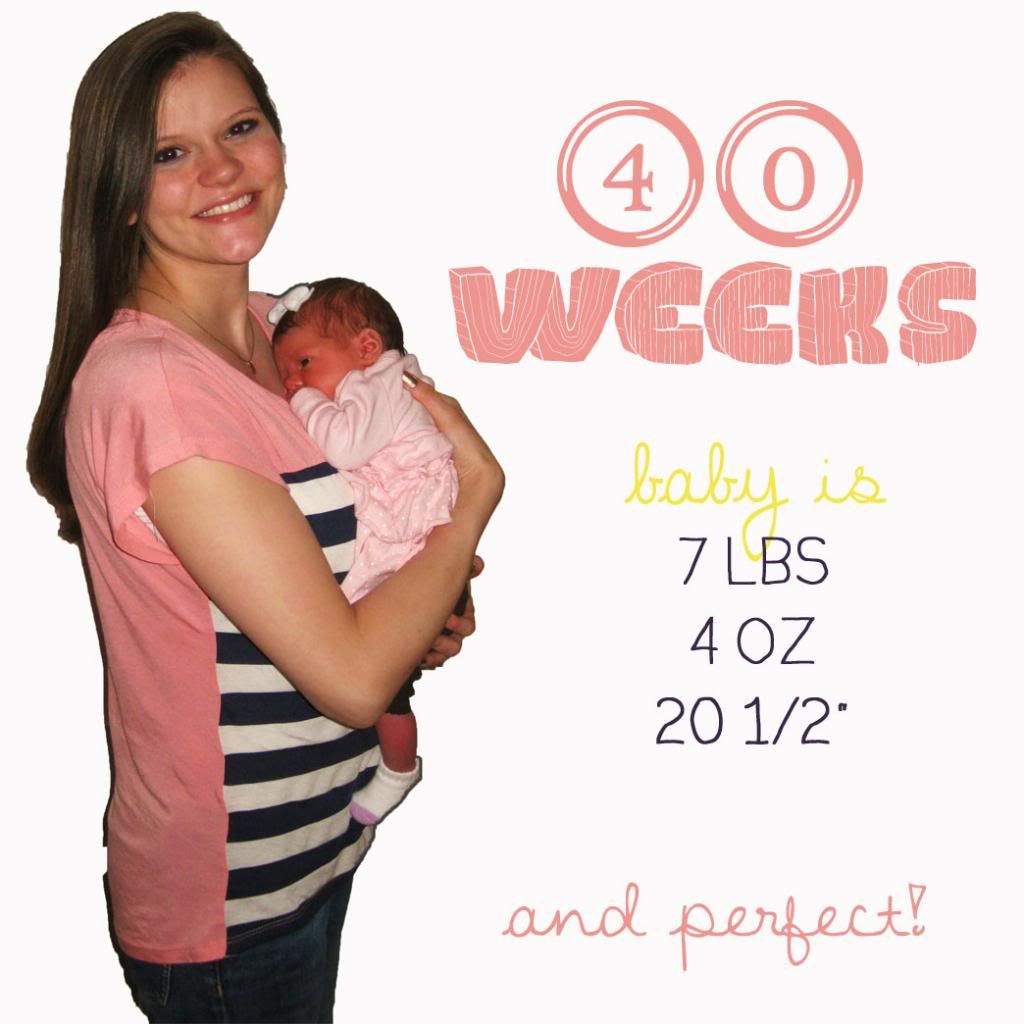 finishing up the baby bump series with one last photo.
It felt SO GOOD to have her in my arms instead of inside my belly.
AND to be able to zip my pants.
And sleep on my stomach.
And touch my toes.
baby e is just so sweet. We've had a few rough nights here and there, but for the most part it seems like we have (knock on wood) fallen into a good pattern of eating at 10, sleeping til 3, and then sleeping again until 6:30. So badly hoping it stays, and I didn't just jinx it. I probably did.
p.s. babies smell so delicious
and skinny legs and t-rex arms ftw