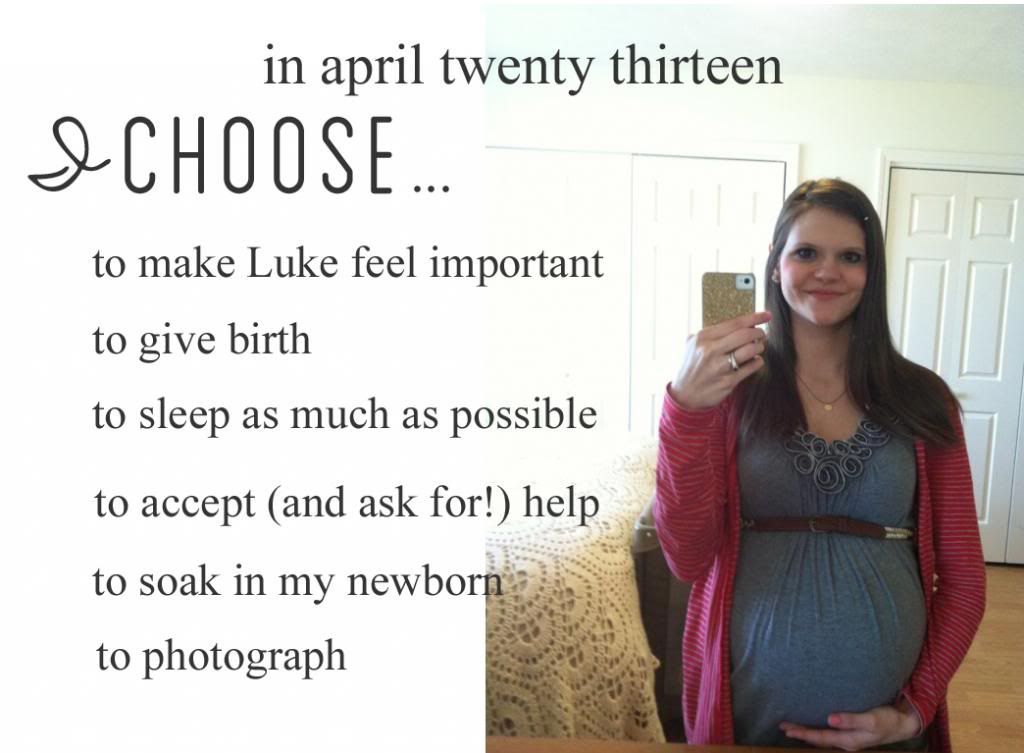 these are pretty low key goals. Except for giving birth, HELLO.
I'm not planning on doing anything but focusing on my family and my recovery.
because heaven knows, the next few weeks and months will be crazy as we add to our family and prepare to move, so I'm not planning on being overly ambitious over here.
update on march:
I think I did everything this month too. I think I would have liked to take a few more family videos than I did, but I definitely got more than I have in recent months.
Also I only half packed my hospital bag. Because I realized I'd be using a bunch of stuff up until that point, duh. But I have my list of last minute items to pack!