we got a good dumping of snow last week, and it was perfect packing snow.
Trav rushed home from work and scooped up our boy and they headed out to play.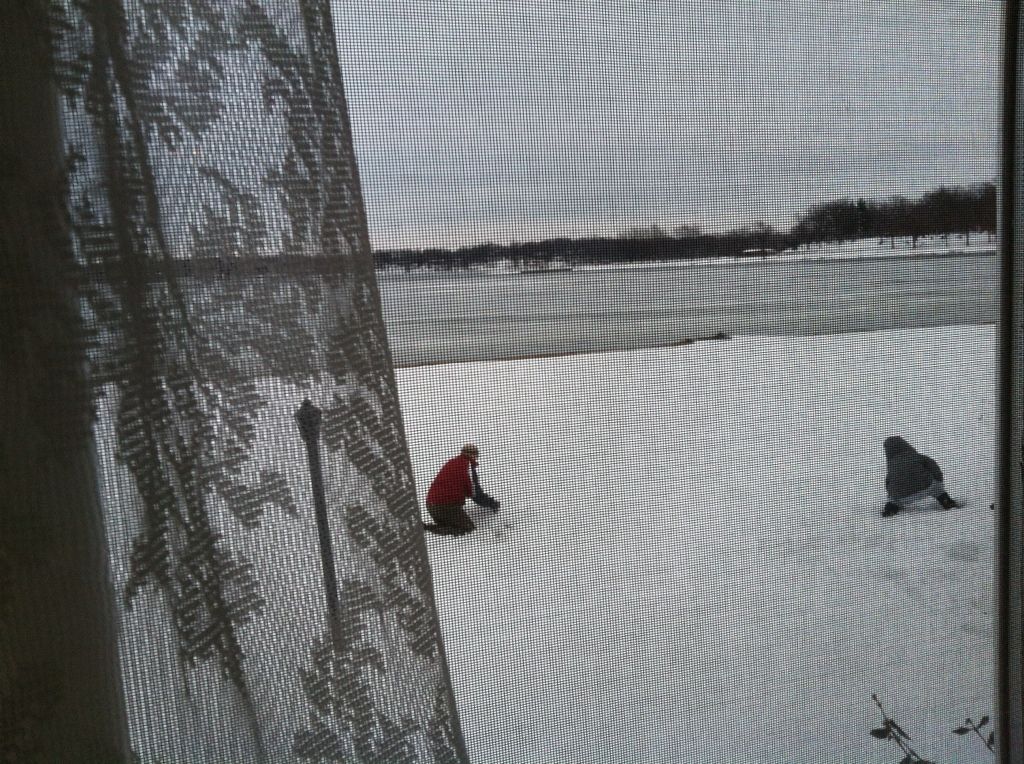 I watched my boys play from our bedroom window.
I'm not sure who had more fun.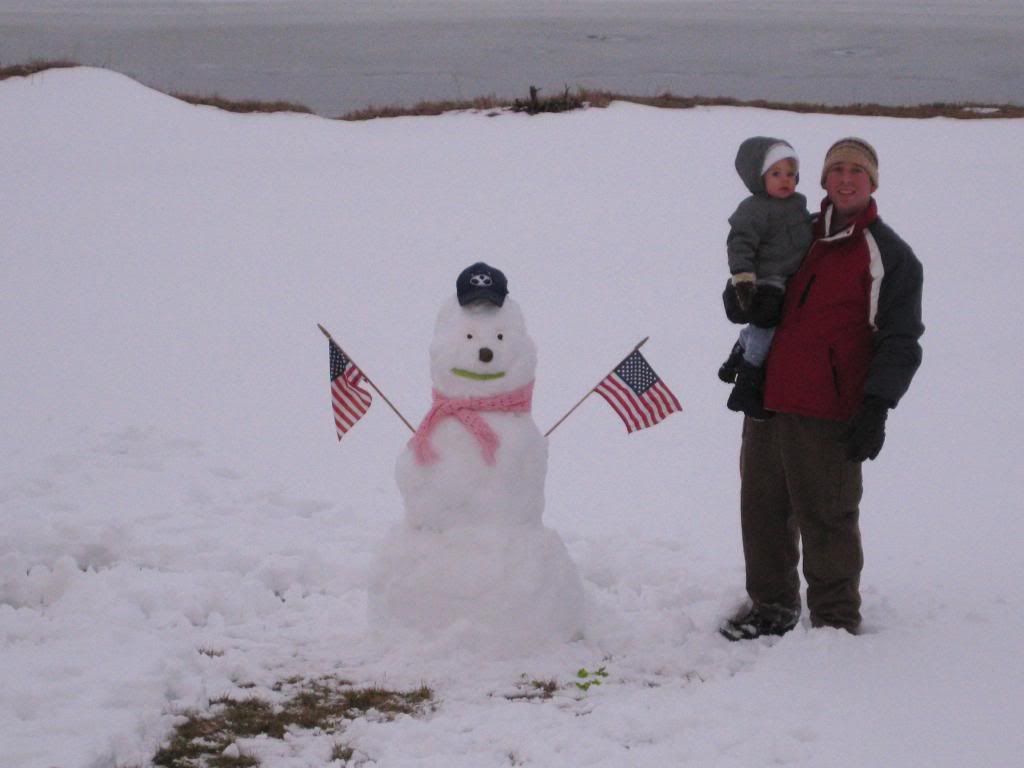 There was snowman building, snowball throwing, makeshift sledding, and even a snowball fight.
These two have such a special relationship, and I love watching them interact and rough house together.
Travis is the best dad, and Luke just adores him.
Plus, I really appreciated Travis teaching Luke to throw snowballs- while we were running errands the next day, Luke (unbeknownst to me) scooped up a bit of snow before I hoisted him into his carseat...and threw it at my head when I got in the car. We both laughed pretty hard. Good thing the snow is all melted by now!