A bowl of oatmeal. It's pretty unassuming. Bland, maybe. It's nothing really special.
Until it is.
Three winters ago, I was teaching. Sick and tired; Travis made all my meals that year. Breakfast was sometimes toast and tea or a smoothie, but usually it was a Tupperware of oatmeal, eaten while I taught math. It sustained me until lunch. Sometimes, the tiny man inside my swollen belly required midnight bowls of oatmeal, made by his daddy. Together we savored that oatmeal; do you think he could taste the cinnamon? Eventually, my baby came, and with him, spring. The oatmeal was pushed back deep into the pantry and forgotten.
The next winter, we resurrected that oatmeal. It was cold out, and the oatmeal warmed my insides. This time, I ate my oatmeal with a nursing baby on my lap. That little baby bird chirped for bites from my bowl. "Mmmm", he hummed. It must taste better than his baby food. Together, we shared my bowl of oatmeal yet again, and it sustained our bodies through another winter.
This year, a baby no more, he's almost too big for my lap. He has his own bowl now, and together we eat our oatmeal at the table. Still, he hums "Mmmm!" His bowl emptied, he reaches for mine. "More oh-me?" It's not so much a question as it is a statement of fact. My bowl of oatmeal is his bowl of oatmeal, just like it has always been. He begs for it each morning; it's become our morning ritual. Hot bowls of oatmeal eaten slowly, savored together. Only this year, we're sharing with his baby sister. Do you think she can taste the cinnamon?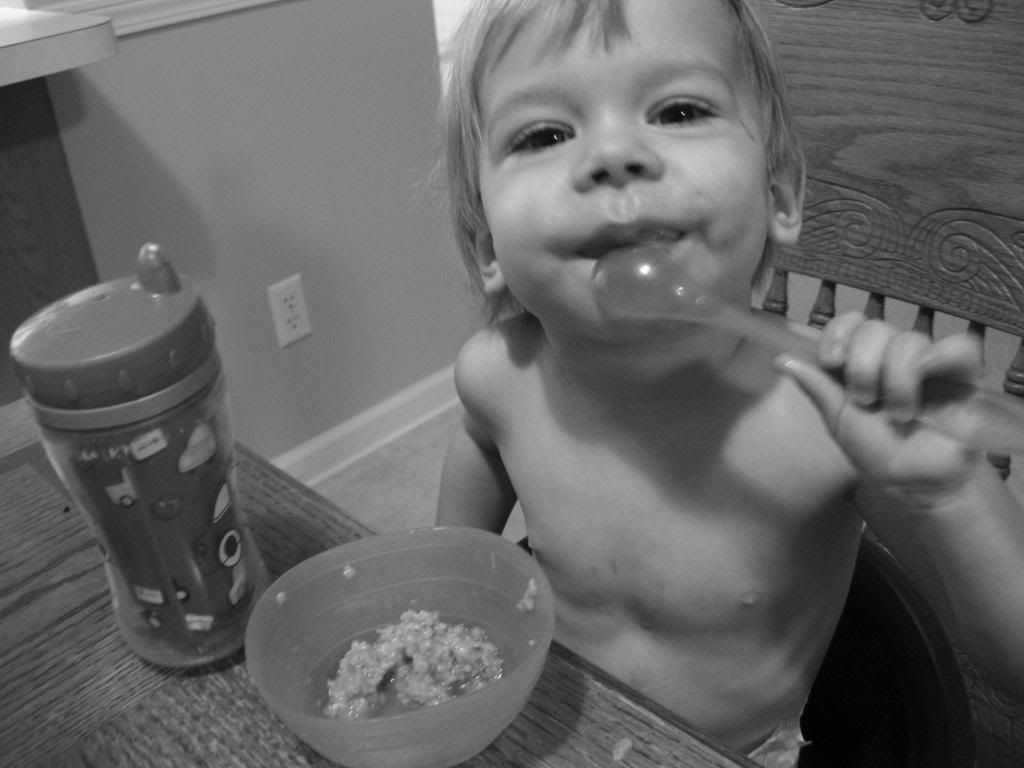 A bowl of oatmeal. It's pretty unassuming. It's nothing really special.
Except when it is.
And, oh, it is.
It is.