the obligatory birthday post with tons of pictures; you can skip if you want too
We wanted to spend some good quality time together as a family of three before we added another to the mix, and Luke's birthday seemed like the perfect occasion to do that. The day of his birthday, Luke and I played all morning, and Travis came home around lunch. We put our boy down for a nap, packed, and did the present thing (he's gotten really good at opening presents). And then we took off for a weekend of fun!

I bought him a balloon and a new Thomas the train shirt to wear that day...you can guess how he felt about both.
he cried when we tried to take his train book away from him so he could open more presents.
and he has to wear his new backpack everywhere
(thanks mimi and papa!)
We thought it would be prudent to stay nearby my doctor,
so we only went about an hour from home, but we booked a hotel, and had a fun evening swimming.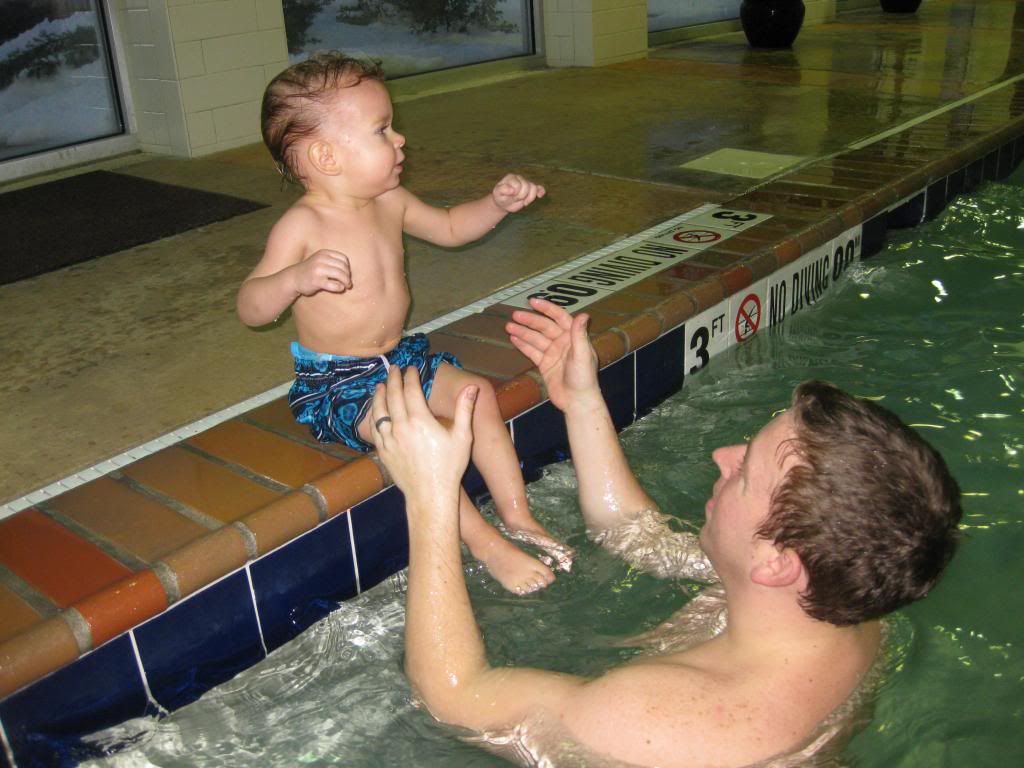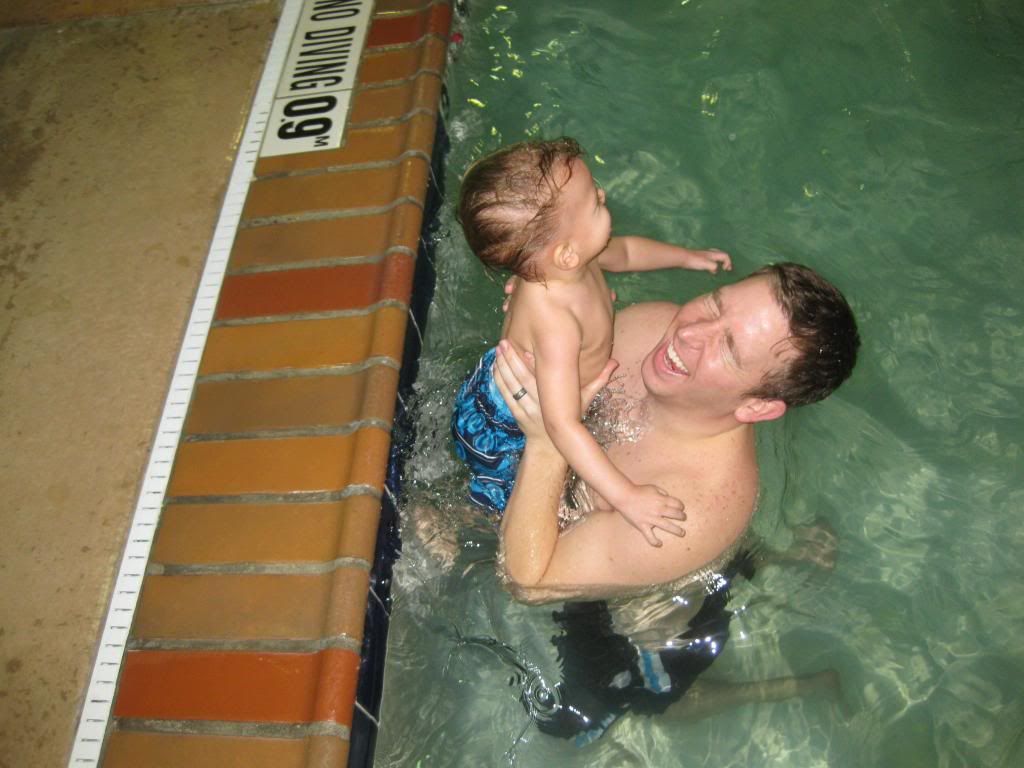 and yeah, turns out 34 weeks
does
fit into a swim suit. barely.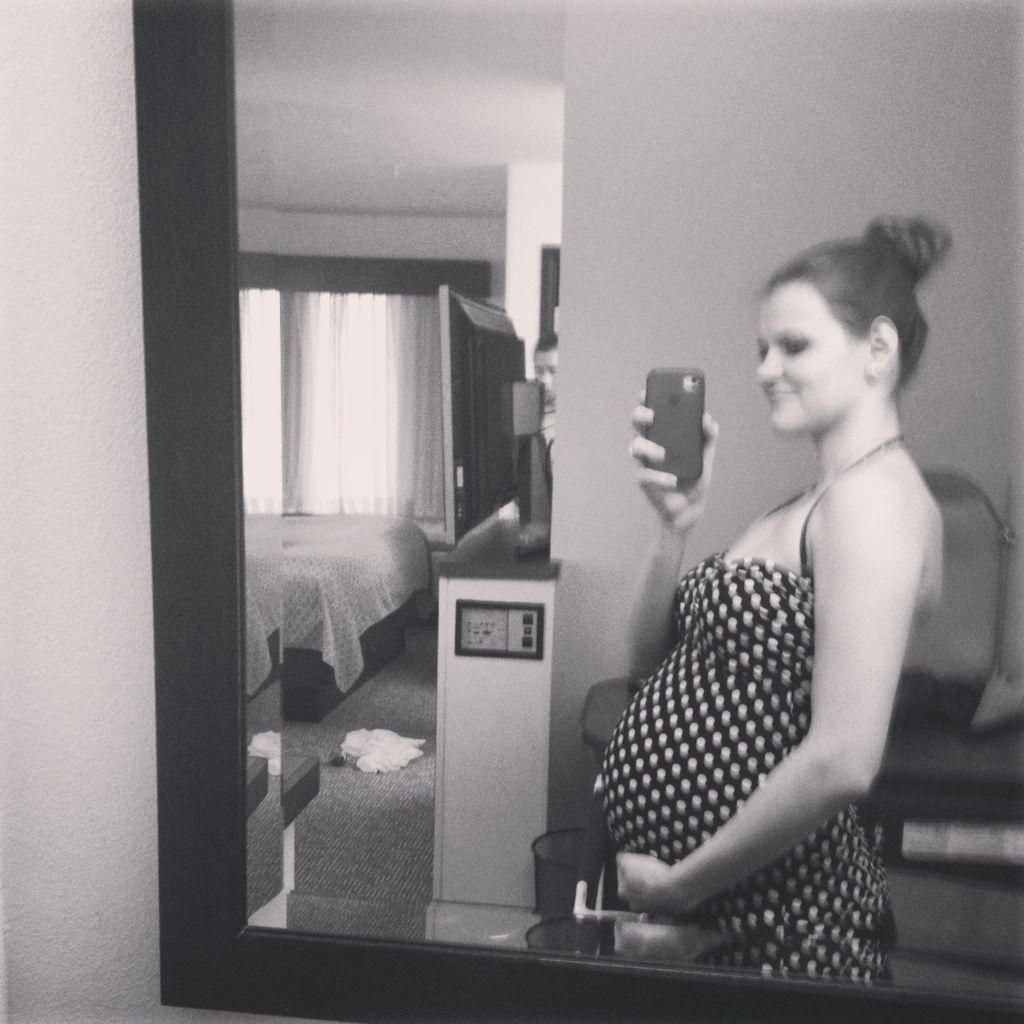 The next morning, we headed to a small children's museum to let Luke run and play.
He loves pushing things around, so the shopping carts were heaven for him. He got a little over enthusiastic about it, and was running into everyone. oops.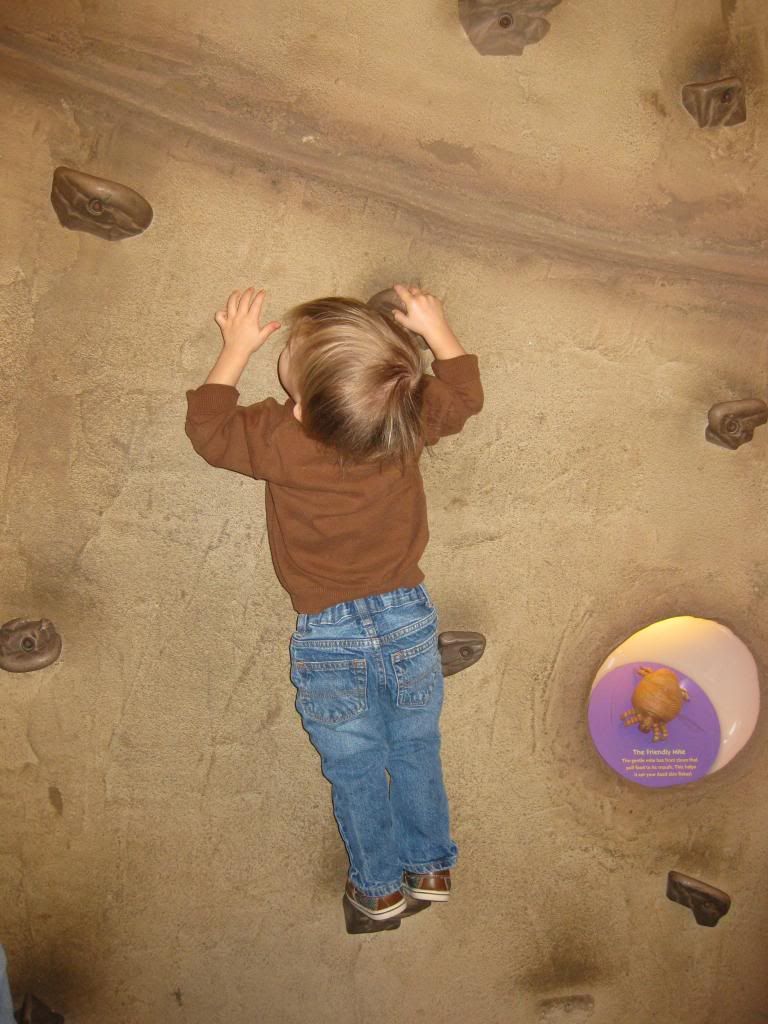 We left around lunch time (just in time- it was starting to get crowded), and grabbed some food...annnnd ice cream. Of course. By the time we headed home, our birthday boy had crashed. He must have been exhausted from all the fun, because he never sleeps in the car. ever.
Sunday we had some birthday cake (and his favorite meal...mashed potatoes). I tried to get a picture of him with his cake & the candle lit, but literally the second I set the cake in front of him, he yelled, "Oh, it's hot" and blew out the candle.
It was hilarious, but who taught him to do that?
Crazy kid.