1. Luke spent about twenty minutes trying to put on his snow boots, before begging me to put them on for him. I asked him where he was going, and he said "to the snow. go to werk, snow". He then brought me my boots, asked for his "coat-coat", and waited by the door. We went outside, and he was a little disappointed to see that there wasn't any snow ("oh no! No snow! what happened? It gone!"). It was drizzling instead, but he still had fun running around our backyard.
2. I grabbed some apples as we were finishing up our grocery shopping this week, and Luke got really excited. "ooooo-oooh! Ap-ples! A bite? I need a bite?" Normally, I seriously frown on grocery store eating
(especially produce that's sold by weight)
, but this kid has literally not taken a single bite of
ANY
type of fruit since his first birthday, sooo, I handed him an apple (not thinking he'd really eat it). He went to town for a few minutes saying, "mmm, dis good!" before chucking it to the ground at the check out.
(don't worry, I paid for it)
. And that was it. I'm still shocked.
3. We set up the pack-n-play by our bed this week. It's all ready for baby girl.
I know it would take two seconds to put up after we got home from the hospital,
but I feel like I sleep better knowing it's ready. #nestingproblems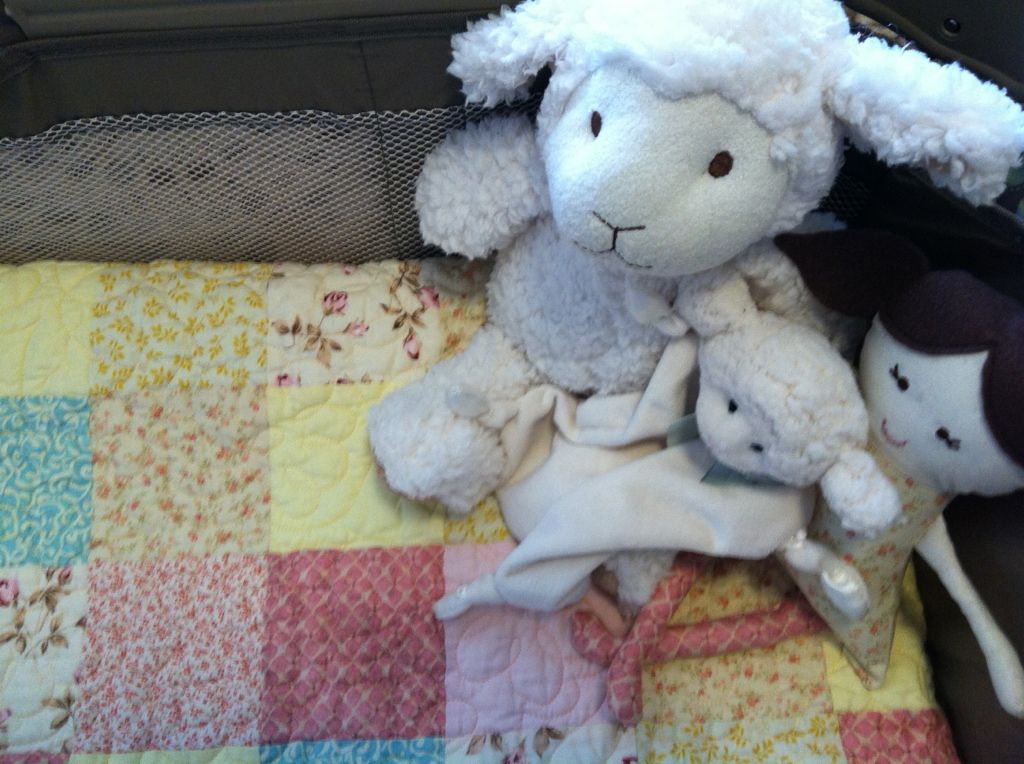 4. Luke had one of those
terrible, horrible, no good, very bad day
s this week. (It was a good thing I was in good spirits and could laugh the whole way through). Poor kid threw a fit at my doctor's office because couldn't play trains as long as he wanted to (he seriously gets in the elevator and yells, "Treens! Here I come Treens!" and books it to the train set as soon as the doors open. The nurses always laugh). Then we headed to target to pick up a few things...He threw an enormous hamper out of the cart, chucked my phone on the floor (no shows!), emptied the diaper bag (twice), and tossed the nursing bra I was buying into someone else's cart. Then he laid down in the cart and told me he was going "nigh nigh". Yeah. We both needed a nap after that adventure bud. I was a teensy bit embarrassed, but also found it kind of humorous.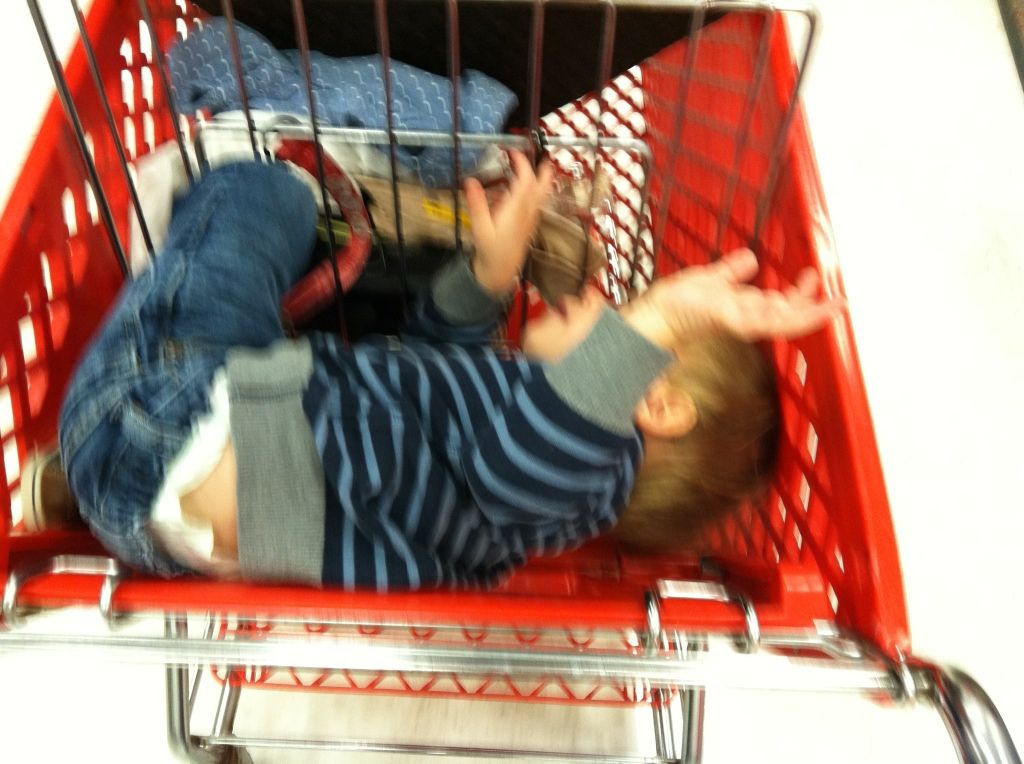 5. Speaking of nursing bras- which kinds do you like? I can't find
ANY
of mine (okay, I have one)
ANYWHERE
. And I know I've looked everywhere because I have cleaned this house from top to bottom soooo, guess they got lost in the move?