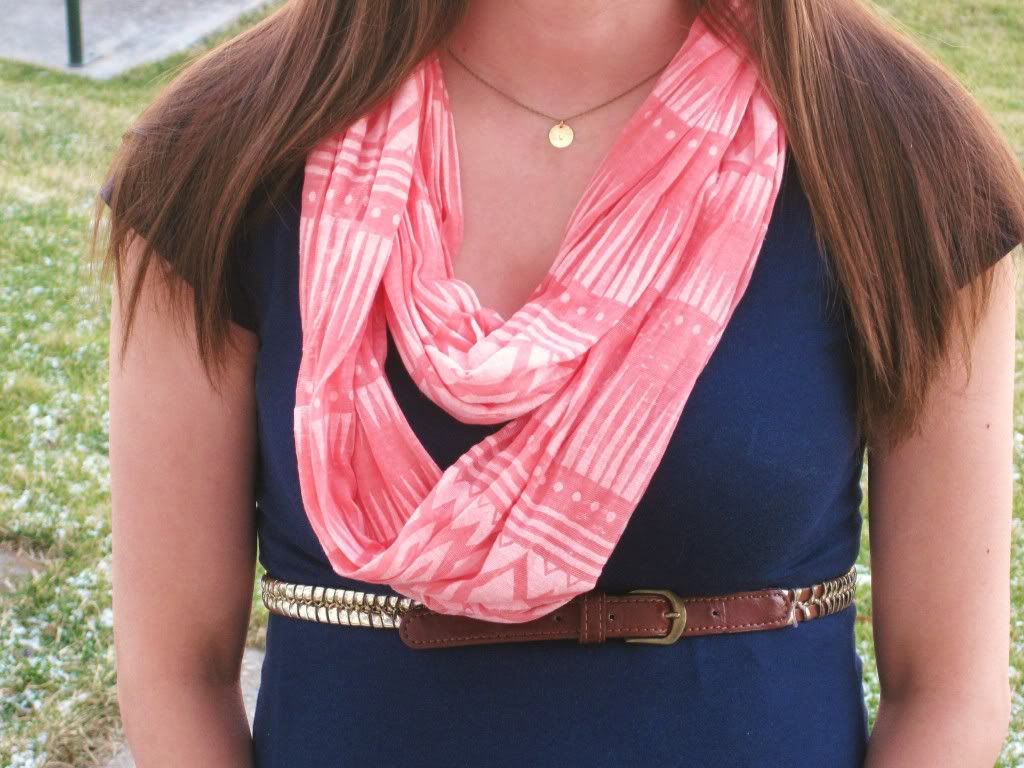 have you heard of
Very Jane
?
It's sort of my new favorite thing.
It's a website that features daily deals on all sorts of fun items- jewelry, clothing, home

decor

, baby accessories... at really good prices. Travis probably won't like that I know about

this...
You can sign up for their free email newsletter (you'll be sent a daily email with the most recent deals), or 'like' their facebook page for updates to your newsfeed (pl

us sneak peaks of tomorrow's deals)
Very Jane contacted me and asked me to review one of the products available on their site

(they hav

e been awesome to work with, by the way)

.
I couldn't decide what I wanted, so I let Trav pick

, and he chose this aztec scarf in coral.
And, surprise, surpirse, I love it. (he always picks out the best

stuff for me to wear).
It will go with about a billion things in my closet- at least, when I'm normal sized again- but I can still wear it now, when I'm as big as a house, and still feel cute. Plus since it's light

weight, it's perfect to wear into spring.
I sort of wish I bought a few more colors!
(but don't let these pictures deceive you. it is most definitely
NOT
spring)