seriously you guys, yum.
(fun fact: I didn't want any cake at our wedding, but it was super important to Trav. I let him think that we were having an ice cream sundae bar instead, but secretly ordered cake instead. When he saw it, he pulled me aside and said, "babe, I'm so sorry. did you know that they did that?!" ha. what a cute guy.)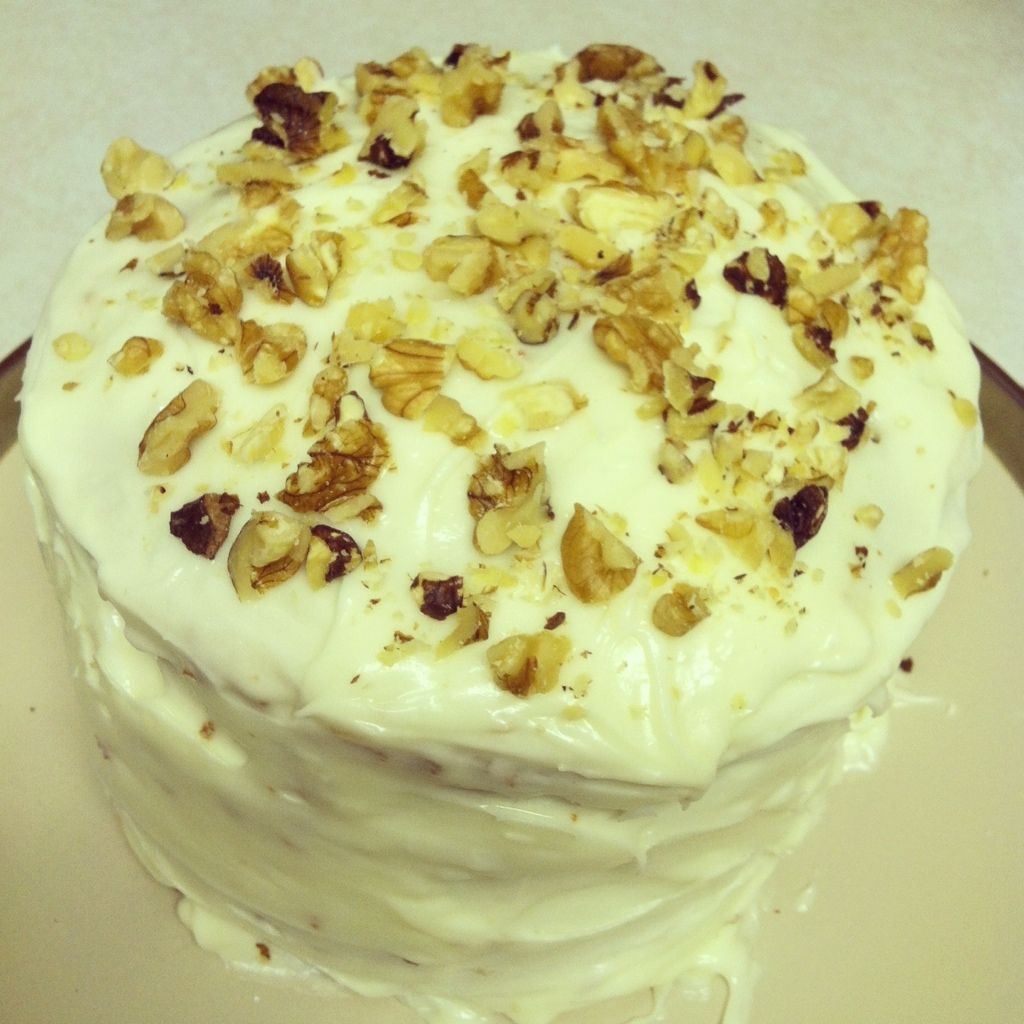 I used walnuts instead of pecans, and baked it in 6" cake pans (because that's what I had).
I also didn't have buttermilk so I used the ol' vinegar+milk trick.
annnnd it took a lot longer to make than the recipe called for. I think it took about 40 minutes to cook all the way through for me.