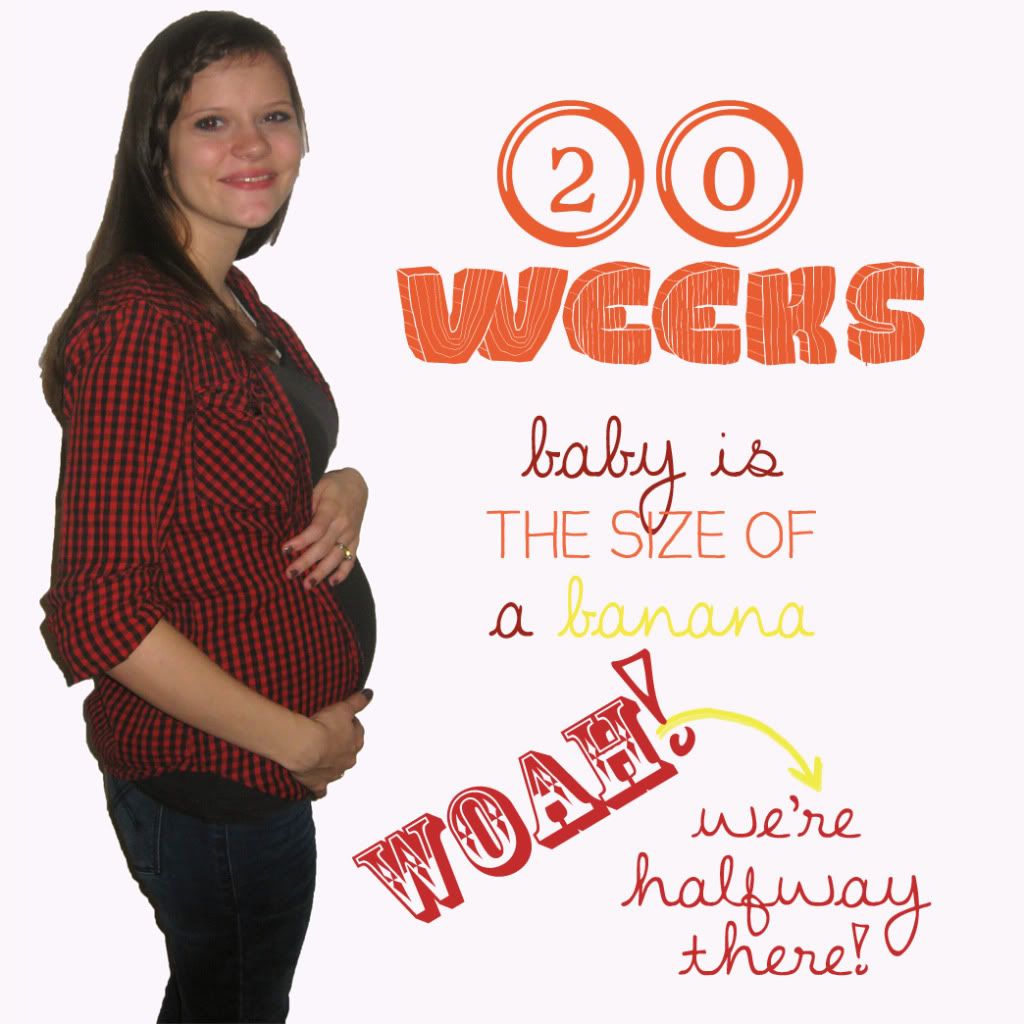 turned 20 weeks on Friday. Crazy to think we're already halfway to meeting our little lady.
craving doughnuts and pancakes. Good thing Travis has come through on both accounts this week. Also strawberries. yummm.
can't stop looking at little girl things. and nursery ideas- even though she'll just be sleeping with us, and we'll be moving again a few weeks after her birth.
feeling itchy. Not just my tummy, but my bosoms too. I hate going out in public because then I'm not free to itch. boo.
thinking about names. suggestions?