I mentioned
the other week
that I made a maxi skirt tutorial.
I had been planning on using
Leanne's tutorial
for FOREVER, but was waiting until baby #2 was en route.
now that she is selling the skirts, her tutorial is no longer available on her blog (although I just noticed you can now purchase the pattern)
My material already purchased, I decided to wing it. I used the dimensions of a maxi dress I already had and the waistband of my favorite yoga pants, and put them together. It's extra comfortable. I feel like I'm wearing pajamas all day...it's perfect for Sunday naps after church.
Anyway. I took a few pictures as I went (I was not intending this to be a tutorial, so they aren't great), but I thought I would share in case some of you are in the same boat as me and don't want to buy a skirt.
You need:
two yards of jersey
(this is the amount I purchased...I ended up with a lot of leftover fabric. you could try for 1 1/2 yards if your measurements are similar to mine. Or 1 3/4 to be safe.)
scissors/rotary cuter, mat
measuring tape
pins
thread that matches your jersey color
optional iron
I think it would be super helpful if you had a maxi skirt or dress that you could use as a guide.
measure your waist- not your natural waist, but around your hips where you want your skirt to sit.
If you're pregnant, that's under the baby bump!
(note- I cut and sewed according to my current measurements. since my baby belly starts very low, this added inches onto my waistline. If I could do it again, I would subtract a few inches from my measurements, because the jersey is stretchy (duh rachel) and it ended up being not as snug as I would have liked. So, if you're pregnant

, too,

take that into consideration when cutting your skirt.)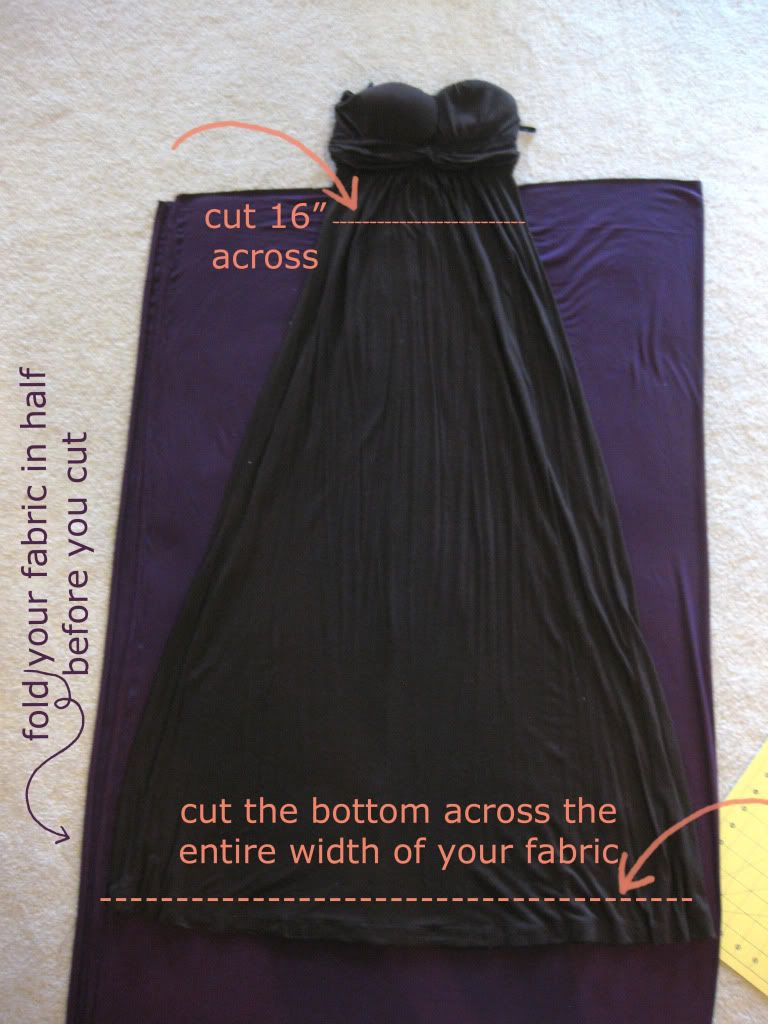 Now. Divide that measurement in half, and with your fabric folded in half, cut the top of your skirt.
(so, if I orginally meausred 34", I would cut 16" as the top of my skirt".
Measure from your hips down to your legs to the length you want your skirt to hit. Add two inches for the hemline. Measure that same length on your fabric, then cut the bottom width of your skirt
I used the width of the folded fabric as the bottom width of my skirt, and just cut an A-line, following the pattern of my maxi dress.
Then serge or sew the side edges of your skirt (right sides together).
I sewed a straight stitch and then zig zagged the edges over that, since I don't have a serger...
someday
...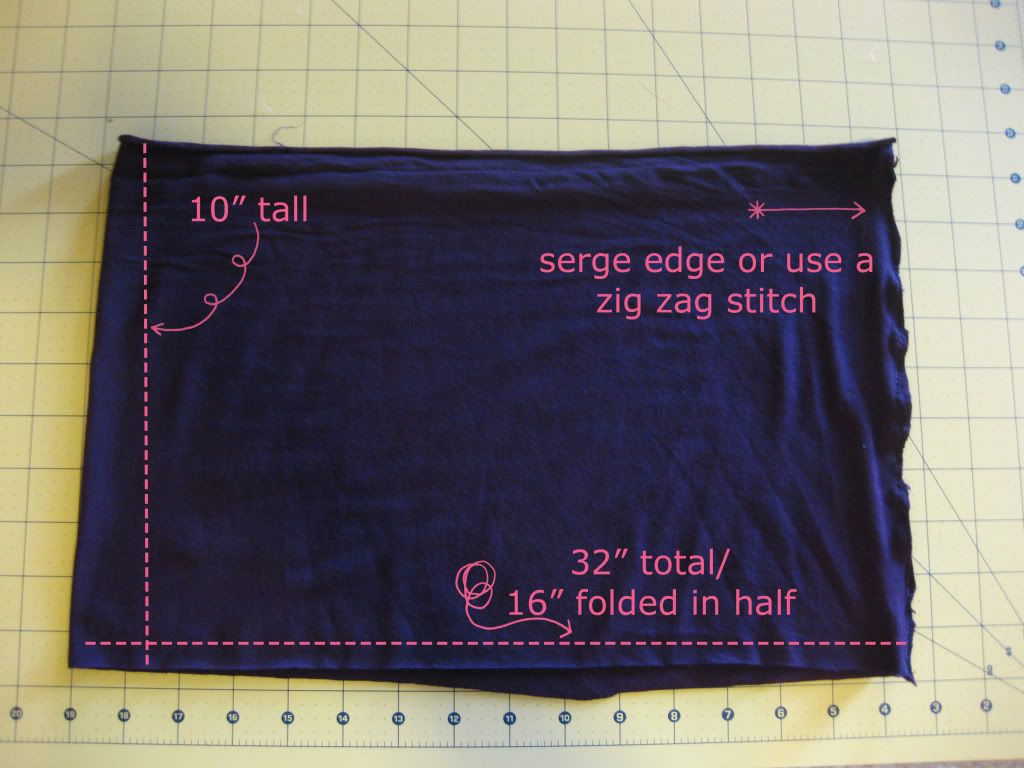 Now you're ready for your waist band. Cut a strip of fabric that is 10" tall, and as long as the full measurement of your hips (so, my 34"). fold in half, and serge or zig zag the edge.
then fold the band in half length wise- so the height becomes 5". Does that make sense?
(this is where I just stopped taking pictures and just tried to figure it out)
Pin the raw (the side that is not folded!) edges of your band to the top of your skirt. Make sure you are pinning through all three layers of fabric. Serge or zig zag this as well.
The top of the waistband should be the folded over edge of your band. You can fold the entire waistband down (like yoga pants), so that it then rests at the bottom, covering where you just joined skirt + waistband together.
Then just hem up your skirt (if you feel brave, try a double needle!). I did an inch hem- I like the thick hem on this skirt.
a few tips- use a ballpoint needle in your machine when you sew with jersey. It makes it much smoother going. And iron your seams/hems! The jersey folds a bit, so ironing it down helps keep it in place as you sew.
hopefully my descriptions made sense, but if try it, and you have questions, please email me!!