1. A few months ago, I discovered that Travis sneaks into the nursery each night to check on our boy and tuck him back in. He says he needs to make sure Luke is safe before he goes to bed.
Well, if that doesn't make a woman weak in her knees, I don't know what will.
So now we peek in on him together, and his sleeping positions always makes my heart melt.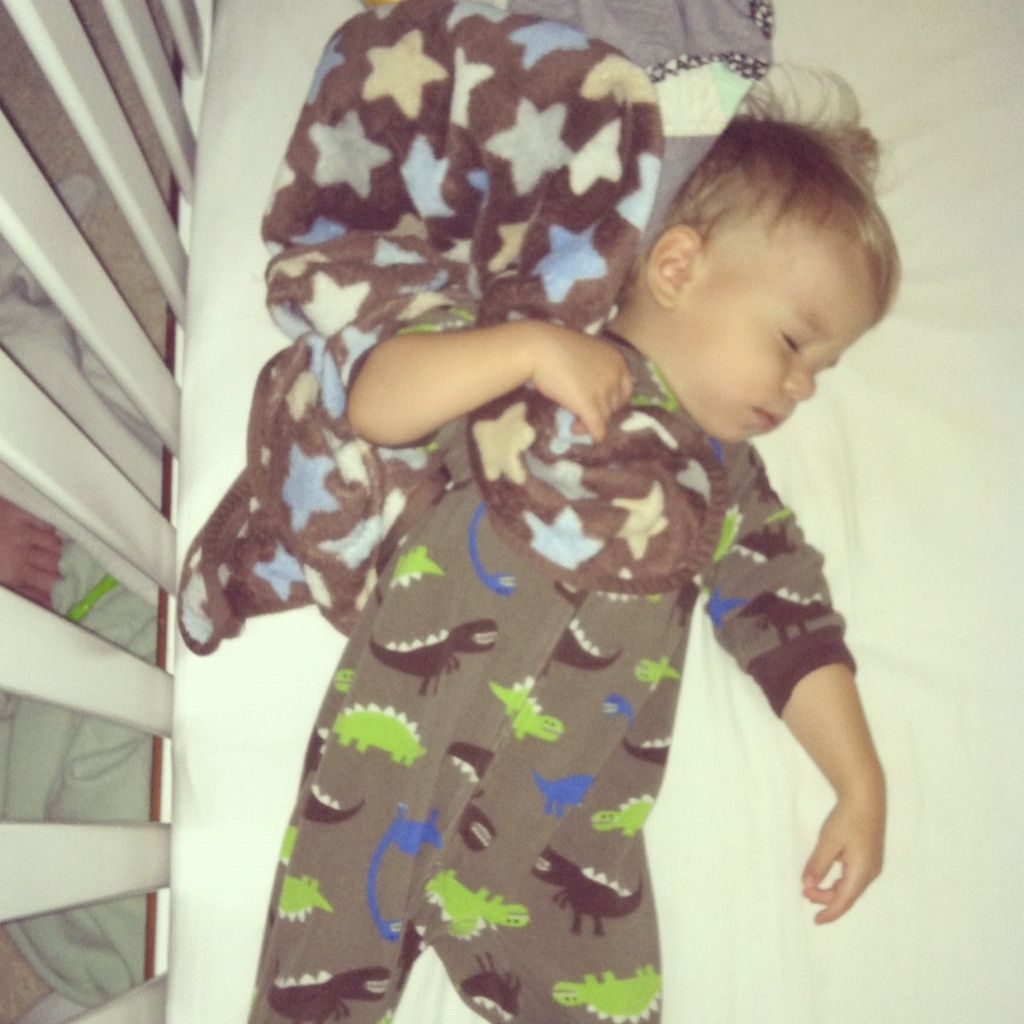 2. I've felt pretty domestic this week. Two batches of cookies and homemade bread. yum.
3. Sometimes I think it's really funny when Luke has his grumpy days.
one day after his nap, he wouldn't even look at or talk to me for an hour-
but I had to rub his back the whole time. silly man.
4. we had some brief flurries this week. It didn't last long, but Luke was sure entertained.
He was glued to the window, and kept shouting, "oh, WOW!"