1. Luke has started hiding in the cereal cupboard.
Sometimes I will lose him in the house and freak out for a minute.
Then the little stinker pops out from the cupboard and yells "BOO!"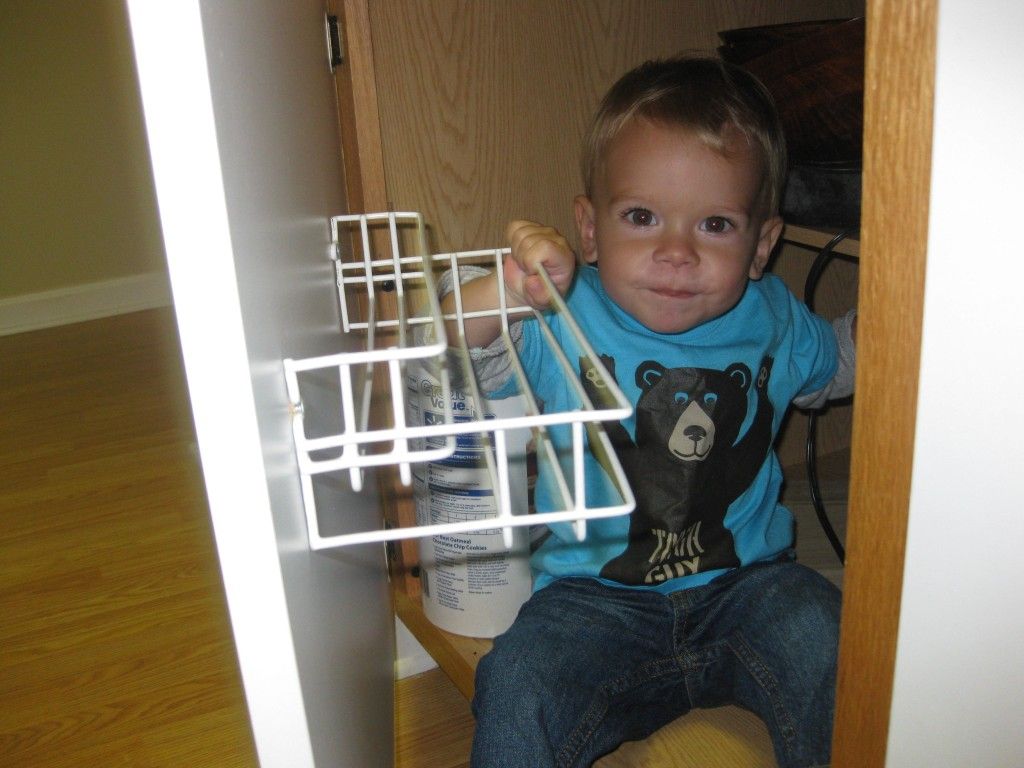 2. How is it already almost October? I love October.

3. He has started this habit of lining things up.
Like all his bath toys on the edge of the tub.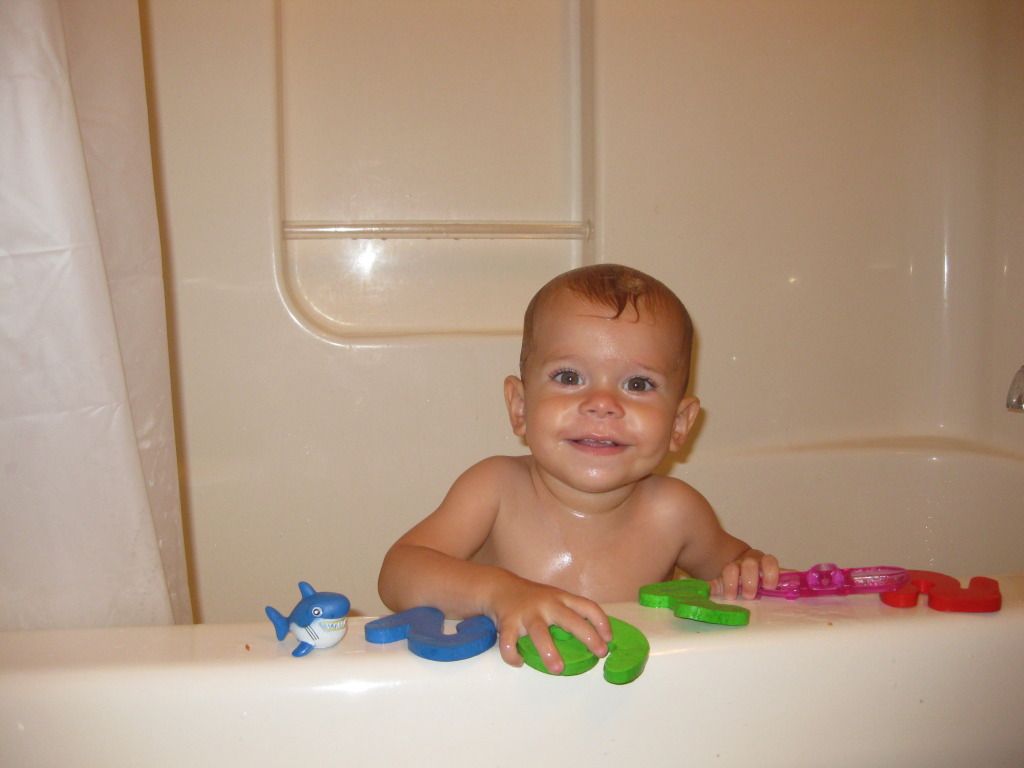 4. He also takes advantage of the crib rail and props up his sippy cups against the wall.
(We let him keep one cup of water in bed at night. The other is milk which he asked for this morning at 6, before going back to sleep for an hour and a half)