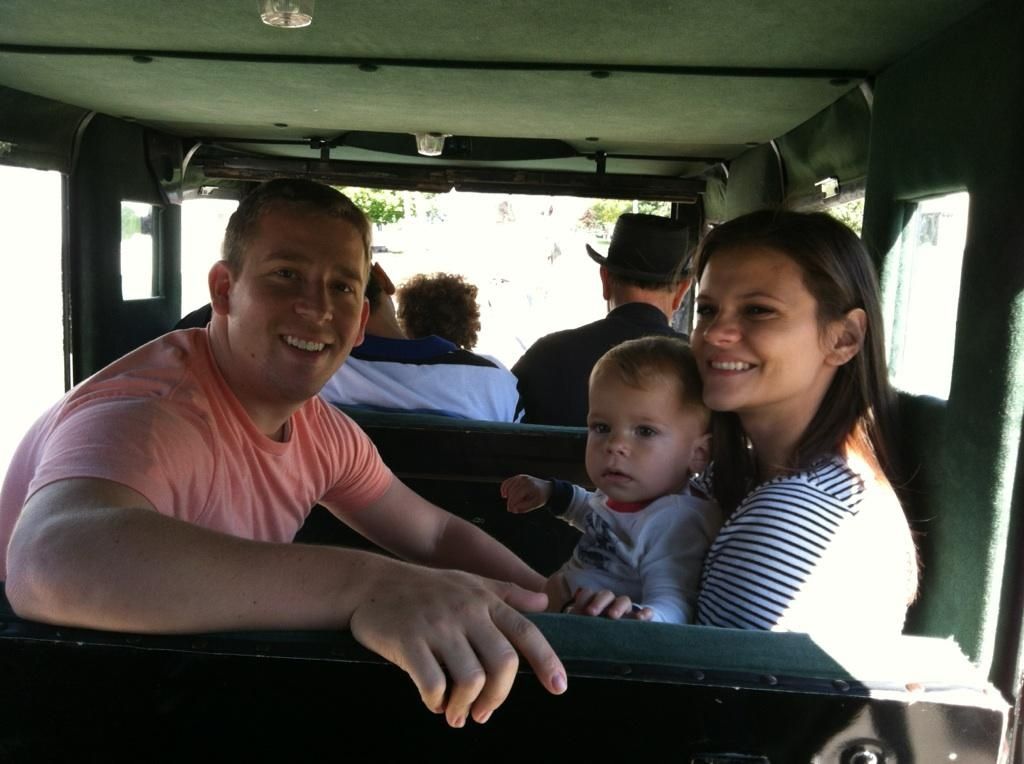 a few weekends ago, we took the best trip yet up to Amish country.
We met some friends, got a hotel, and spent a few days/nights really exploring.
(the hotel had an attached nursery with crib/changing table! how awesome is that?!)

the best thing we did was take a buggy ride to a real Amish farm.
(Travis got to drive the buggy. now we both have!)
Luke loved riding behind the horsie (and he kept leaning his head out the buggy window to neigh at the horse&buggies coming the opposite way). And once we got to the farm...man that kid was in heaven.
I think he would have preferred that we left him there to become a little Amish boy!
There were horses and cows and dogs and kitties galore.
We got to feed the HUGE work horses, feed the newborn calves bottled milk, learn how the automated milking process works, and then milk the cows. We could even squirt milk straight from the udders into our mouths. Since I hate milk, I abstained, but Trav did it...and the Amish farmer squirted it all over his shirt after. Gross. Then we got to drink fresh milk (not me...but Luke had his sippy cup filled twice! He loved it) and had homemade Amish ice cream made with whole milk. You can guess who ate most of mine.
(his name is Luke).
My favorite part of it all was watching Luke. (it's funny how once you become a mom, sometimes the best part of experiencing something is watching your kids experience it) He made all the animal noises he knew.
He was thrilled when the baby calves licked his hands and arms. He kept sticking his arms into their pens and giggled. And the barn kitties! There were about a million of them play fighting in the hay, and Luke liked to try to pick them up. When we got home, he rolled around on the ground, kicking his arms and legs while yelling "meow! meow!", just like the kitties he saw in the barn.
And for the next week, he answered every question with a "meow".
Luke, are you hungry?
meow!
Luke, are you poopy?
meow, stinky, meow!
meow, meow, meow, all day long.
It was adorable to see him pretending. He has an imagination!