I like making my own bias tape for quilts.
I feel like there is more variety & freedom in that. Plus it's easy.
I usually pick up a couple fat quarters of fabric to keep it simple, but you could go off the bolt if you wanted to.
Luke's little triangle quilt
used about a fat quarter and a half ish of fabric; the larger twin sized quilt I made used very nearly two (minus a few extra inches, so it was perfect).
you will need:
pins
sewing machine, thread
rotary cuter, mat
iron, ironing board
fabric (fat quarters or other)
Begin by cutting your fabric into long strips. The thickness of the strips will depend on how thick your want your binding to be. I cut mine to be 2 1/2" thick (you can see how that looks
here
).
Then you need to cut the ends of all your strips at a 45* angle (this is where the mat really comes in handy!).
You want to cut them the same direction, so they look like long parallelograms.
Then line them up like so. Remember to keep one strip right side up, and the other side face down.
Pin, and sew straight across (with a 1/4" seam allowance).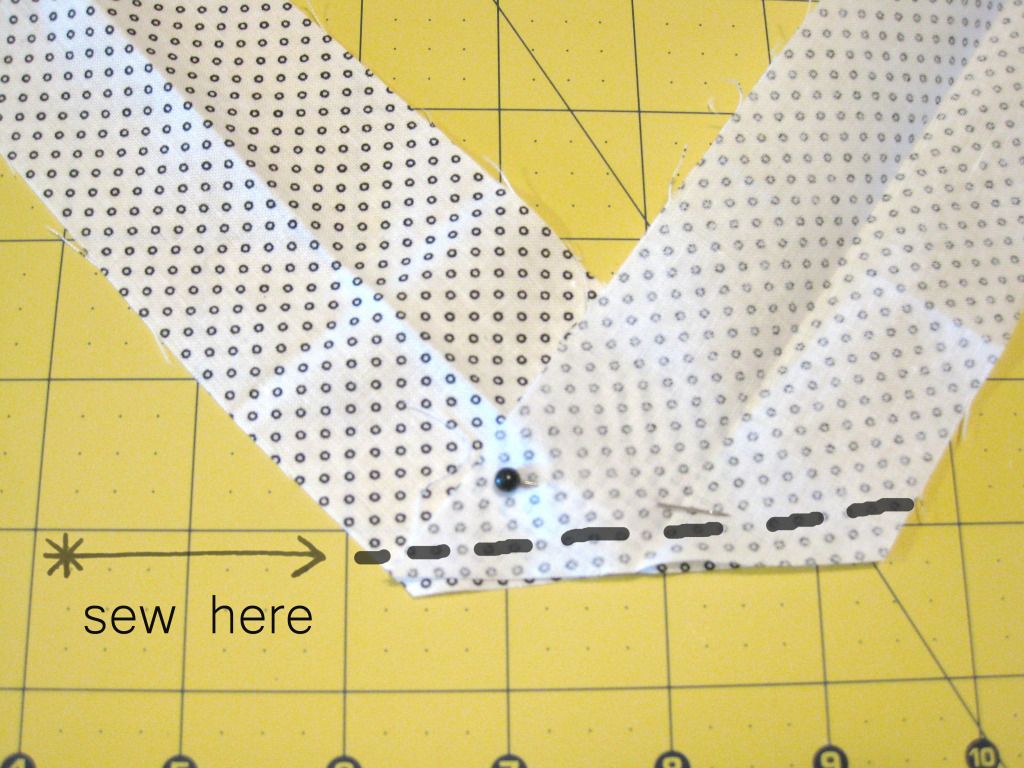 Continue to do this until all your strips are sewn together, then told in half and iron.
then you're good to go and sew it onto your quilt!