1. Luke found his old Halloween costume on Sunday, and insisted on wearing it all week.
He growled and roared and caused a general wild rumpus.
2.We're all still a little exhausted over this no binky thing, and Luke kinda still hates the world.
Thanks so much for your encouragement and kind words!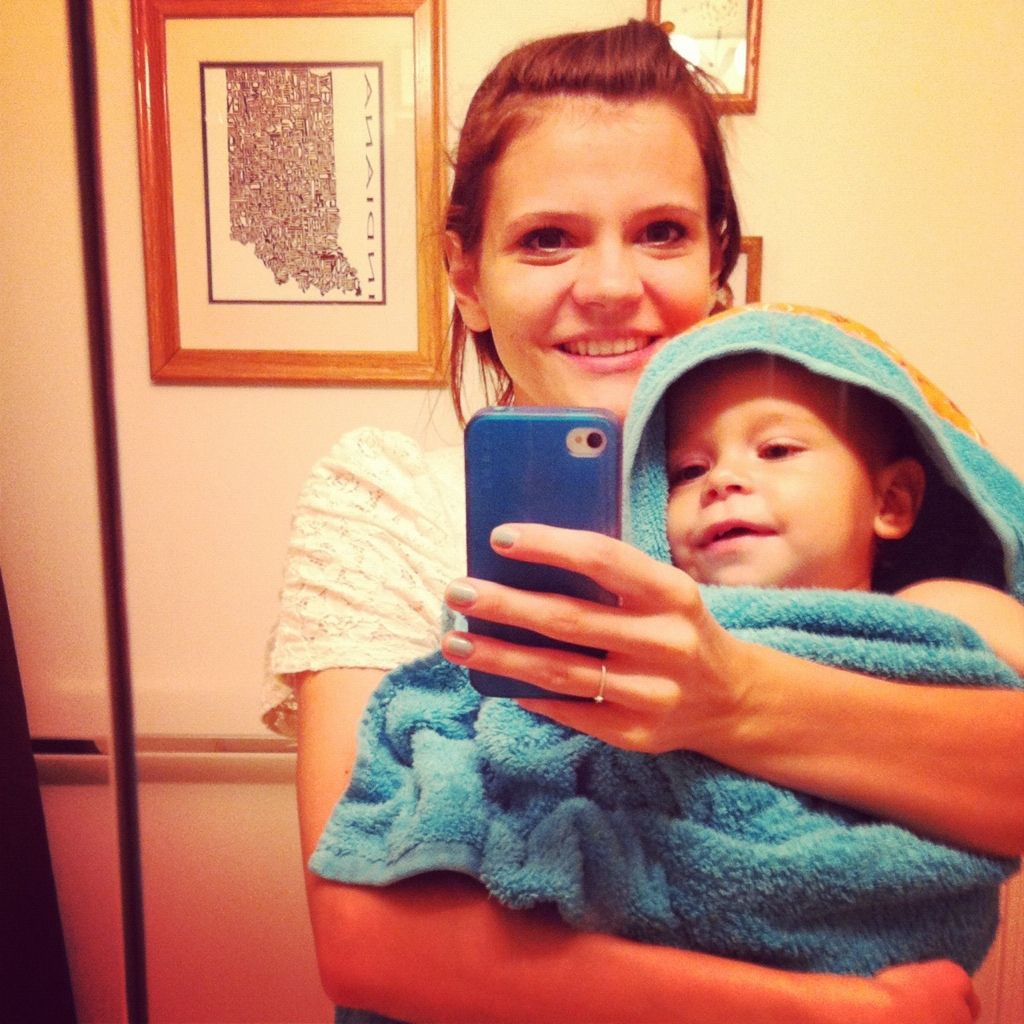 3. But! last night! Slept 8pm to 8:20 am, without making a single peep.
We didn't even have to go in and tuck him in again.
It made us both really, really happy.
(and blurry.)
4. I try on my wedding dress on every anniversary.
I always forget how uncomfortable the sleeves are.

5. I love having fresh flowers around. Also. date night tonight!
without the small boy!