All that's missing is a dresser, which I'm searching thrift stores for.
I have big plans to re-do something, I just need the right piece.
You can see my inspiration board
here
. I kept a lot of those elements, and some I changed.
I really like the way it turned out, which is good, because we spend a lot of time playing in here.
sorry about the terrible lighting.
There's just that small window, and it doesn't let in much natural light because it's right under a deck.
Which is great for nap time, but not so great for pictures.
raccoon, fox & goose trio
homestead print
photo of Jesus// gift from my grandmother
crib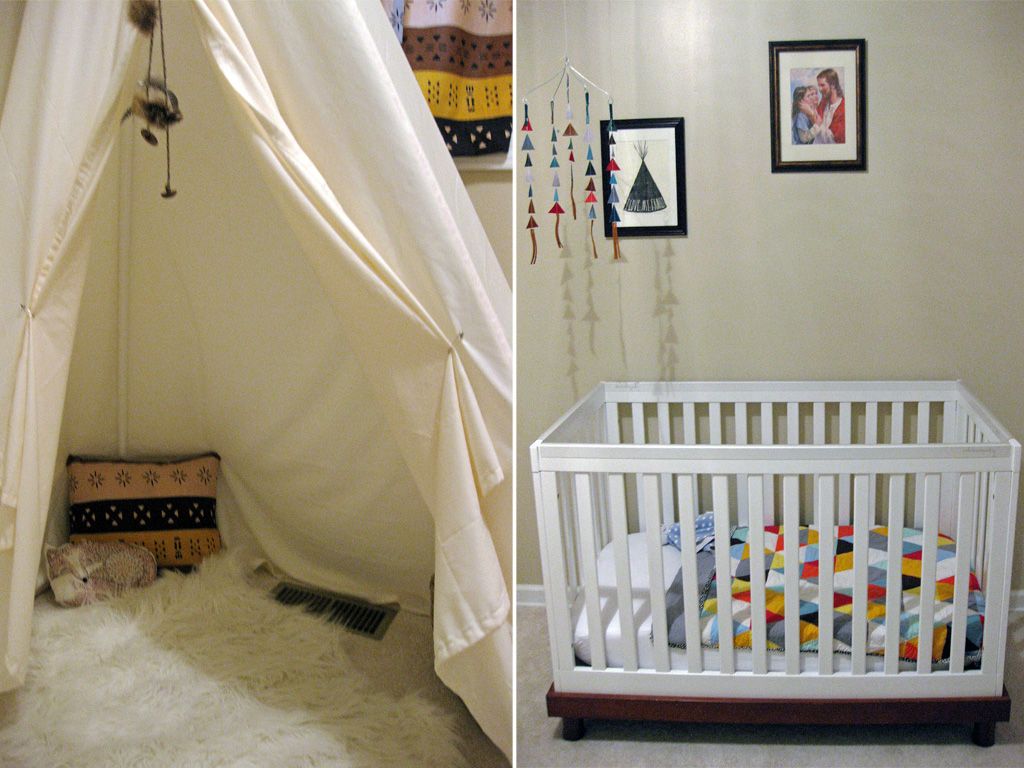 triangle quilt
mobile // the little tiny
deer painting // Travis' from his boyhood