I finally got around to making a play teepee for our little Indian brave. I found some inspiration from various pins, but whenever I clicked through to the link, there wasn't much guidance on how to do your own. So I winged it. Turns out, it was pretty easy!
I headed over to Lowes, and scoped out the pvc pipes. They only sell the 1/2" pipes in lengths of 5' or 10'. 5' was too short, so a friendly worker offered to cut the 10' down to size for me. I started at 8', then 7' (still too tall), then settled at 6'5". Perfect. I bought 4 of them ($1.41 ea.), as well as 8 1/2" caps for the ends ($0.85 ea.).
I chose to use pipes over wood so that it would be more lightweight and easier for me to manipulate on my own.
I took some yarn I had laying around and lashed them together. I tied two together at a time and then tied all four together. The space inside is about 4' wide.
I bought a $5 flat sheet from walmart and draped it around the poles. I did need to unpick the hem from the top of the sheet so that there would be enough to reach around the corner. After that it was perfect. I pinned the opening so that I would know where to sew it.
I sewed up the opening, and then placed the sheet back on the frame. The sheet was a little long on the two sides, so I rolled it up to the correct length and pinned. Then I removed the sheet once again, hemmed the sides, and put it back on for the final time. I clipped the side back with mini clothes pins I had leftover from a quiet book page. I thought about taking needle and thread and tacking it to the side, but this little man loves playing hide and seek. Using the clip makes it easy to open and close the teepee for sneaky little boys.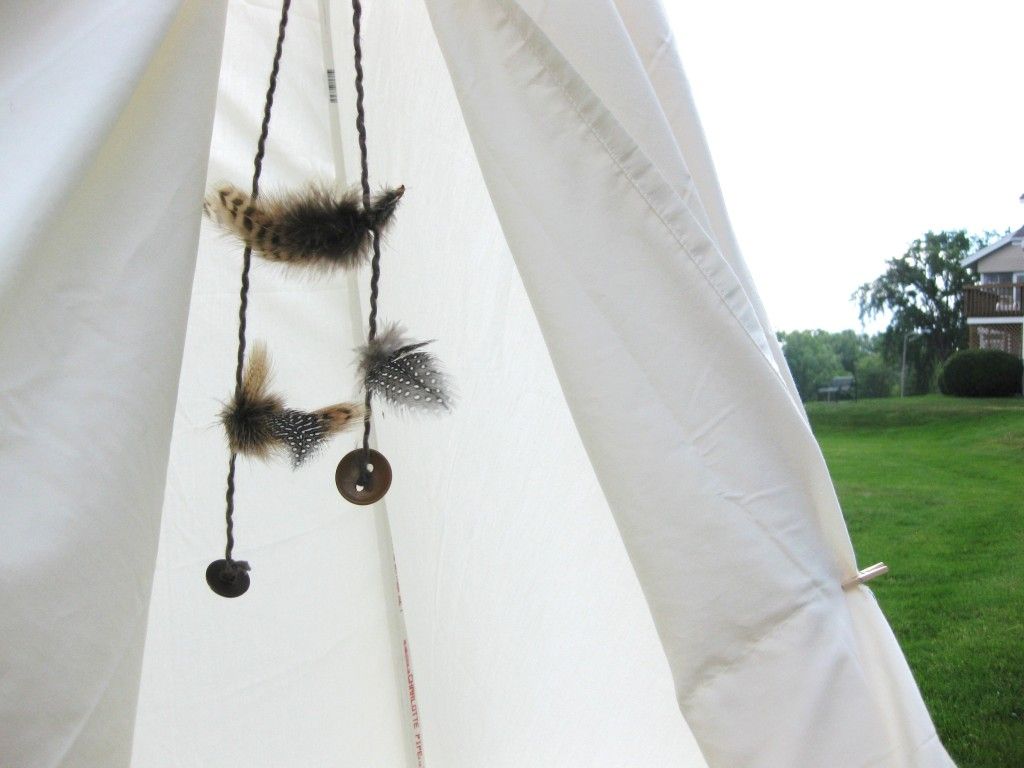 I strung some wooden buttons and feathers I had laying around and attached them at the opening by lacing it through some
eyelets
. And that was it! It took me about an hour start to finish. Thank you nap time.
Plus it was cheap.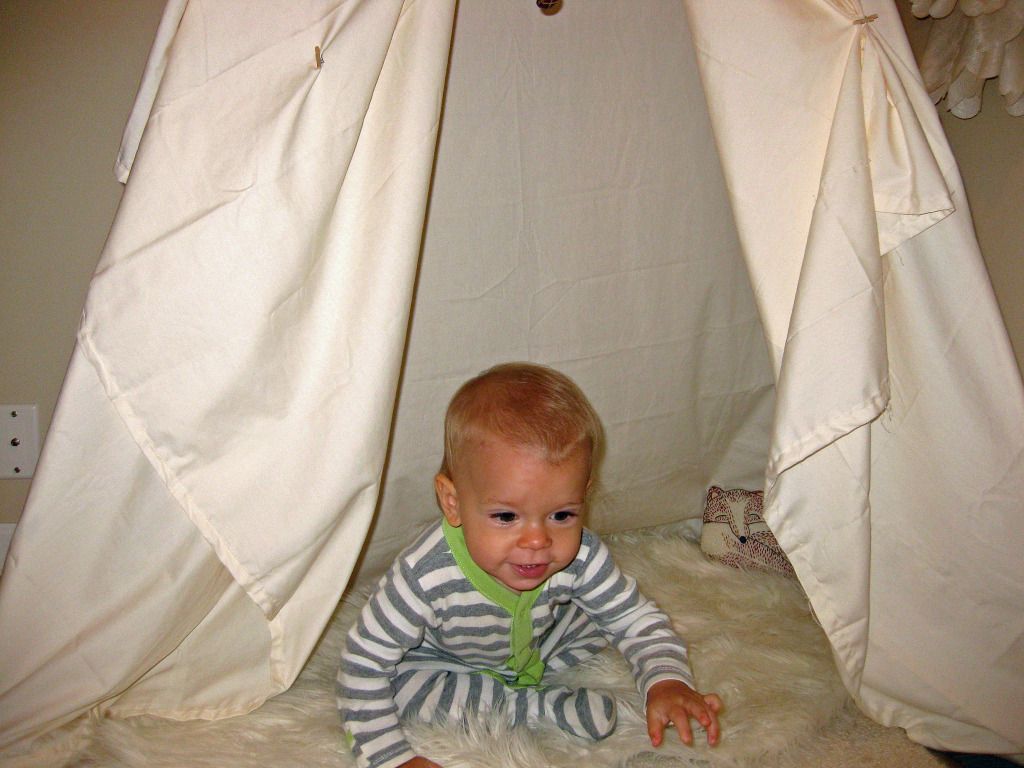 It's all set up in his room, with his sheepskin rug and fox pillow.
I love looking at it; I might have to move in!